Enjoy this easy and delicious dessert to make Grilled Peaches with Mascarpone and Vanilla Cream.
Ingredients
2 Peaches
15g Butter
100g Mascarpone cheese
½ Vanilla pod
20ml Heavy cream
Mint
Directions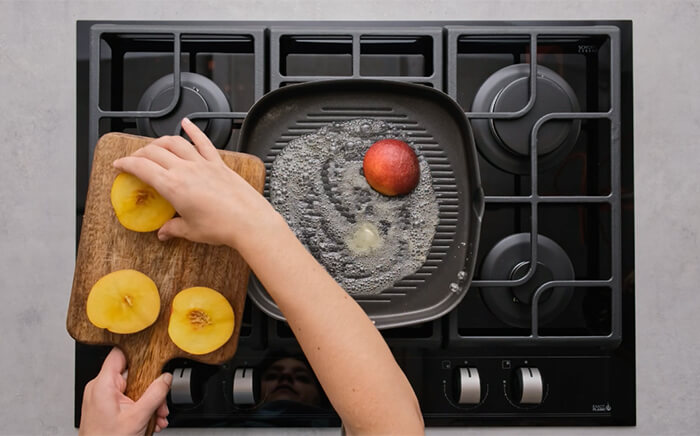 Mix well mascarpone with vanilla pod seeds, and heavy cream to make the mascarpone cream.
Cut peaches in half and sear on the grill with a teaspoon of butter, until they are golden brown.
Serve peaches with the mascarpone and vanilla cream. Decorate with some mint leaves.