The dishwasher is one of the main appliances in our kitchens now. Something we didn't even think about a few years ago has become an essential part of our daily lives. It does not matter if you live with somebody else or alone, a dishwasher is a helping hand to save time and energy. And we are sure couples around the world have fewer arguments about who-does-what at home thanks to this appliance.
Buying a dishwasher for the first time or buy a new one means to analyze a bit what we really need. Variety and flexibility of this appliance, thanks to these last years of innovation, will help us to find the right one for our homes. But what do we have to think about if we want to buy a new dishwasher? Find a few tips below about how to choose what you need with just 6 easy steps:
How to choose a dishwasher: capacity
There were no many dishwasher options in the last decades but innovation in this field brings us now a wide range of styles and features for your needs. The natural evolution of this appliance lets you choose the best capacity for every home. If you are a family, a dishwasher with 14 to 16 place settings can be enough. But for couples or singles, you can also find models with less capacity, like compact models.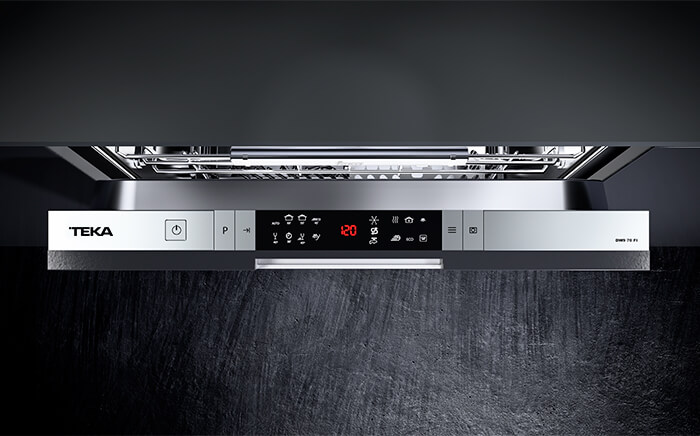 Do we have to say no to a large capacity dishwasher if we are not a family? No, and you don't need to wait several days to fill it either to save energy. Most of the modern dishwashers include a half-load program to use just the right energy and water that your plates and cutlery really need.
How to choose a dishwasher: Types of installation
We have to think about what kind of installation do we need at home. The dishwashers can be built-in or free-standing.
Built-in dishwashers
You can install them undercounted, on the countertop or as a part of another piece of furniture. Models are designed to be another part of the kitchen, as a whole. You may need some extra plumbing with this option.
Free-standing
Ready for any kitchen. There is a lot of different colors, materials, and models, but we highly recommend anti fingerprints stainless steel to save time when you need to clean it.
How to choose a dishwasher: size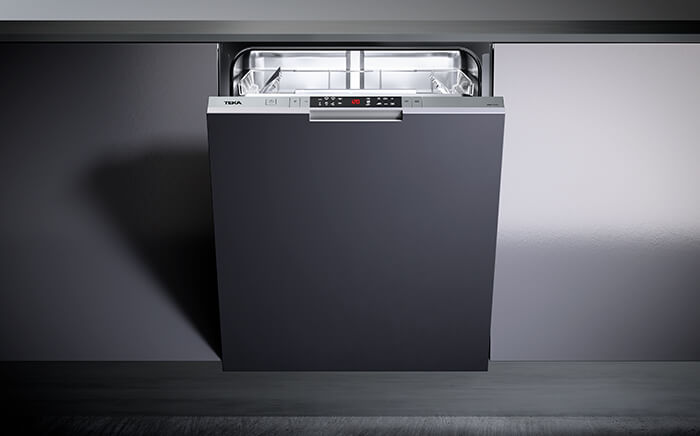 Size is linked to your daily needs and with the room in your kitchen. Compact dishwashers can find a place in every corner and functions are quite similar to its bigger brothers but with different space and quantities.
There are also models designed for narrow rooms. If you want to take advantage of every single meter of your kitchen, these 45cm wide dishwashers can be a great choice.
How to choose a dishwasher: inside the appliance
The different racks and the organization of the load are very important to optimize time and results. Check the accessories, like baskets, and the flexibility of the elements. Take a look and try to imagine how to place your plates and cutlery to get the best results both with cleaning and drying.
How to choose a dishwasher: safety
The safety function is another important feature to choose a model. Some systems can block the water to stop leaks and avoid flooding. Safety block for the control panel is also an interesting function if you have kids or pets at home.
How to choose a dishwasher: energy efficiency
It is important to buy a dishwasher thinking about consumption, so you can save time, money and give a helping hand to the planet.
Check those dishwashers with a load sensor or with a half-load function. Better if they have an ECO program.
Be sure the energy label is at least A. You will not only save money, you will also improve your carbon footprint with less CO2 emissions.
If you have a sort of night plan with your energy company, you can save some coins. Many dishwashers are quiet enough to work during the night and you will also help to reduce noise pollution.
Choose a model thinking about your place setting to make it last.
Forget about casting lots to see who will turn on the dishwasher. The new models have easy washing programs and you just need to push one button, the dishwasher will choose the right program for you.
Buying a new dishwasher is not only about adding a new piece of elegant furniture for our kitchen. Old appliances usually waste more energy than the new ones and that means more money. A new, daily use appliance is an investment to save money at home.