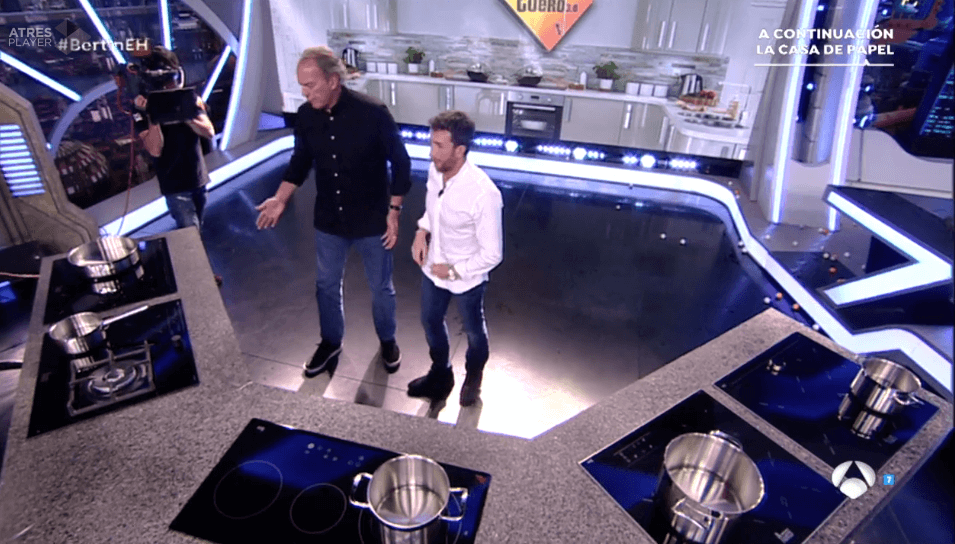 © Antena3Media/Corporación de Medios
Bertin Osborne a famous Singer and TV character in Spain has demonstrate in several times that cooking is not his best ability and inductions have always been his weakest point. ¿Will he have the same problems if he used Teka hobs?
Pablo Motos the director of the program, challenged Bertin on air to overcome his fears and switch one different inductions in front of an average audience of 2.7 million of viewer, meaning a share of 14.3%. With this visit, Osborne joins the list of celebrities that have visited the program on which are for example Tom Cruise, Nicole Kiddman and Harrison Ford.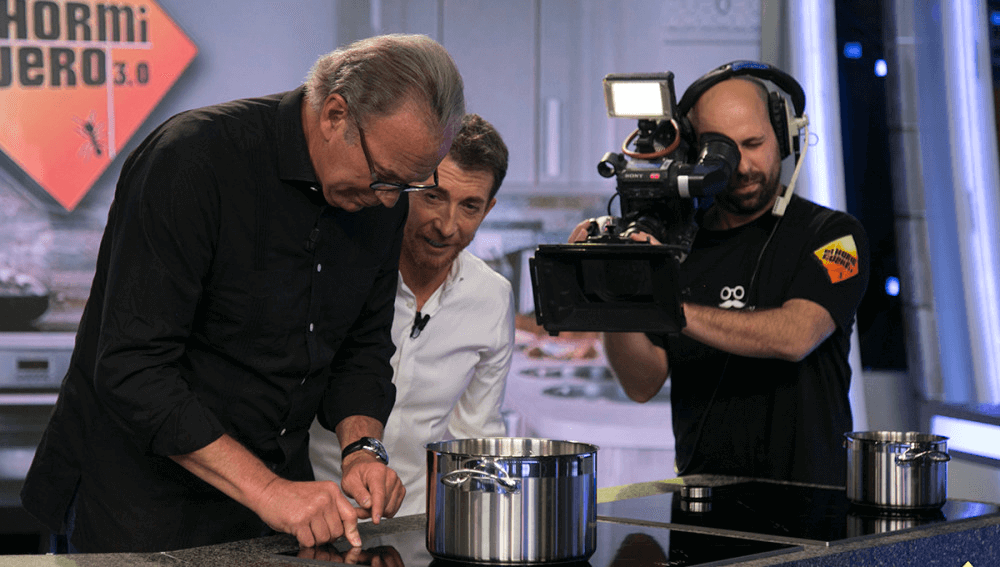 © Antena3Media/Corporación de Medios
El Hormiguero, the most relevant show in Antena 3 TV (Spain's leading TV channel) wanted to prove if the singer was able to switch on some hobs in record time making him face his harder rival: The cooktop!!!
Will he be able?
Here you have the result:El Hormiguero Bertin Osborne​