Cooking for your first date can be a great way to meet a person for the first time and gesture. But it also can be stressful… So Teka Australia are going to help you out managing your first date fears and assist with a date-proof menu. And no, we won't forget about the smallest details around the table. You can thank us later.
Cooking for your first date
The first romantic meal is very important. You try to impress the other person and you work hard to make sure everything is perfect. Be confident about your cooking capabilities – and have a back-up phone number for pizza deliver at hand, just in case. But we guarantee you will meet the highest expectations, even yours, with these dishes.
Remember some basic steps when you're planning what to cook: look for easy recipes, it doesn't need to have expensive ingredients, or try not to cook something that will result in you having to spend every two minutes returning to the kitchen… Be there for your date!
Our menu suggestion (non-vegetarian!)
Tuna fish tartar with tomato and avocado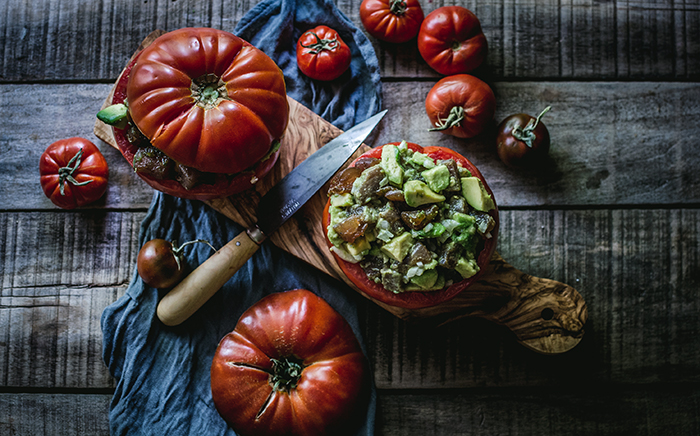 A good starter needs to be light and colorful and this recipe has both. You will use the following ingredients:
1 Tomato (try to find some nice large Heirloom variety)
1 Lime
1 Avocado
Spring onion and chives
Fresh cheese
1 Greek yogurt
2 Tablespoons mayonnaise (better home-made)
1 can of Tuna
Dice tomato and set aside. Mash avocado and mix with mayonnaise, yogurt, lime juice, salt, and oil. Place this cream on a plate and, using a ring mold, add diced tomato, tuna fish into flakes, and chopped spring onion and chives.
Your starter is ready to go. An easy, light and tasty dish to begin your menu.
Beef and Foie Gras Cannelloni with Mushrooms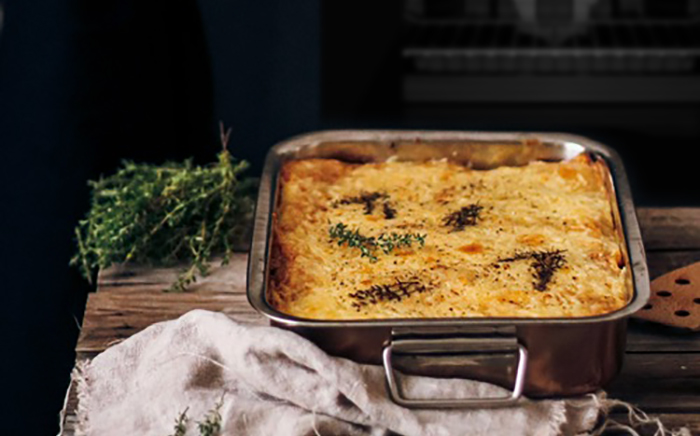 An irresistible dish as our main course. And your date should love it. You will need these ingredients:
250gr Beef mince.
1 packet of lasagna sheets
50gr Foie Gras
250ml Cream
1 Egg
50gr Grated parmesan
200gr Mushrooms
1 Spring onion
200ml White wine
Heat the cream over a low heat to reduce and set aside. Heat a pan with a tablespoon of oil, adding the chopped spring onion and mince. Cook until the mince has browned and broken up. Then add in the white wine and cook until the liquid has evaporated. Remove from heat, add half of the cream and Foie Gras and set aside for a couple of minutes.
Prepare the pasta and assemble cannelloni. Cover them with the rest of the cream and parmesan cheese. Cook au gratin. Meanwhile, stir fry the mushrooms in a pan. Place them at the bottom of the plate and put the cannelloni over the mushrooms.
So far so good… Cooking a quality two-course meal is not difficult at all, and by using high-quality ingredients, half of the work is already done.
Set and decorate the table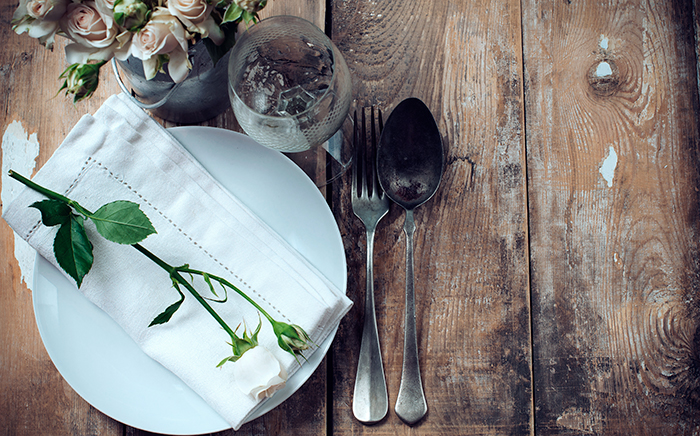 Cooking may be the priority but the table is also quite important for the introduction. Don't over-decorate the table: your date knows that you don't arrange your table every day for dinner, so try to keep it clean and easy.
If your meal is during lunch, arrange some fresh flowers for the table. It is a beautiful touch and you will create a more personal atmosphere.
If you are on a dinner date, candles will help you to create an intimate and warm environment.
A white or a light-colored tablecloth always makes a table look clean and tidy. And other details, like cutlery, flowers or even the meal will look more colorful.
Drinks
What to drink is a very personal option. However, some drinks can make your date more special, even if you don't know the other one's preferences.
 Wine
Red, white or rosé, wine is the perfect drink for a special touch in a lunch or dinner.
Champagne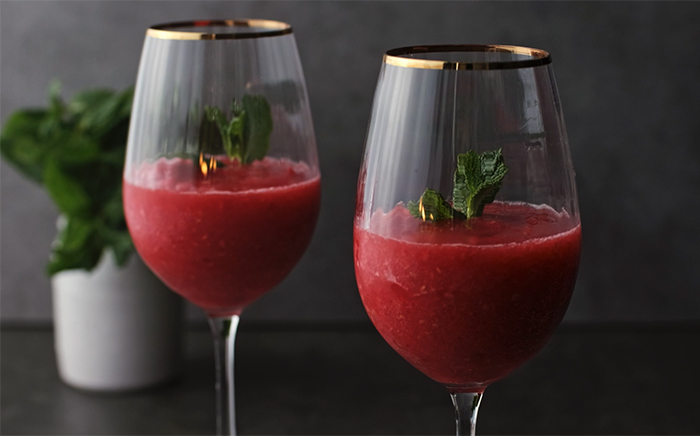 Refreshing, light, sweet, with fruit notes… This is the right drink for a romantic date. Champagne quality is your decision, but you can also ask your date to bring something to drink, of course.
Beer
Yes, beer. There is more to drink out there than just lager beer (a good choice too, why not). You can surprise the other one with something different. You have a wide variety of beers to combine with any kind of food, from the main courses to the dessert, and you can discover a whole new world of flavor.
Dessert
Choose a light dessert: you want a grand finale for your meal and not going straight to bed. To sleep.
If you want a fresh ending and not too sweet, we suggest the following dessert, easy but delicious.
Custard mille-feuille with strawberries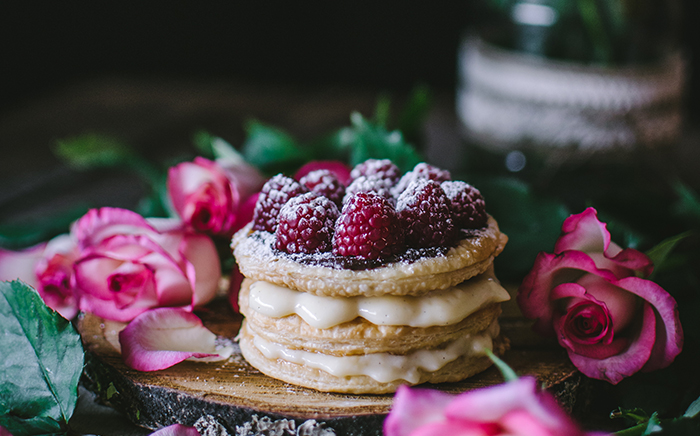 Ingredients for 4
1 Puff pastry sheet
125gr Raspberries
50 gr Chocolate for desserts
2 Teaspoons milk
Sugar
Icing sugar
Custard
200gr Strawberries
Roll out the puff pastry sheet and cut into 12 pieces, 3 for each mille-feuille. Poke with a fork and place the sheet on an oven tray with parchment paper. Sprinkle sugar all over. Then, place over the sheet other parchment paper pieces. Bake for 20 minutes at 200ºC.
Place another pastry sheet over the parchment paper and add custard to the surface but the center. Put some strawberries in the center. Repeat with another puff pastry sheet and fill it like the first one. Cover it with the last pastry piece, add a teaspoon of chocolate and spread it covering the puff pastry. Decorate with raspberries and sprinkle icing sugar.
Chocolate and biscuits cake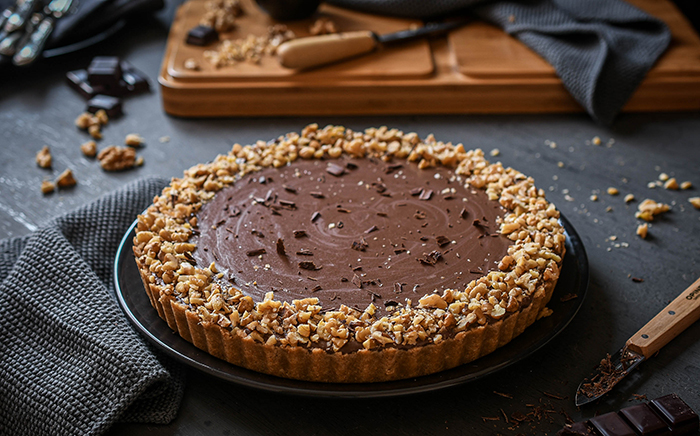 Ingredients for the chocolate cake:
240gr Marie biscuits
110g Butter at room temperature
250g Dark chocolate for desserts
900ml Milk
50ml Expresso coffee
2 Junket packs
50g Sugar
50g chopped nuts and chocolate sprinkles to decorate
Crush the biscuits and mix with butter until ingredients are well-combined. Use this dough to cover the base and sides of a round cake mold with the removable bottom of 25cm. Press the dough and place it in the refrigerator.
Cook over low heat milk, sugar, junket, and chocolate (into chunks) for the filling. Stir the mix while the chocolate melts. When we have a cream texture, pour it over the biscuit base. Let it cool and place in the fridge again for at least four hours, or during the whole night.
Mini chocolate and raspberries bund cakes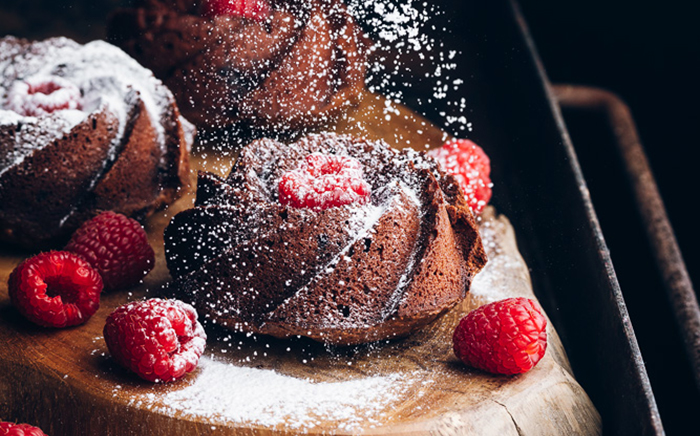 200g Dark chocolate
80g Unsalted butter
120g Sugar
90ml Cream 35% fat
100g Flour
1 Teaspoon baking soda
150g Raspberries
3 Eggs
Mix chopped chocolate with butter and melt on bain-marie. Add cream and mix. Beat eggs and sugar with a whisk, add the chocolate mixture and stir until it is well-combined.
Sift flour and baking soda over the mix, and stir until you have a creamy and smooth batter. Then, add the raspberries all over.
Grease the mold and fill it with the batter. Bake for 25-30 minutes at 200ºC, poke it to be sure the cake is ready and do not over-cook it. Decorate with icing sugar and a raspberry on the top.
Chocolate mousse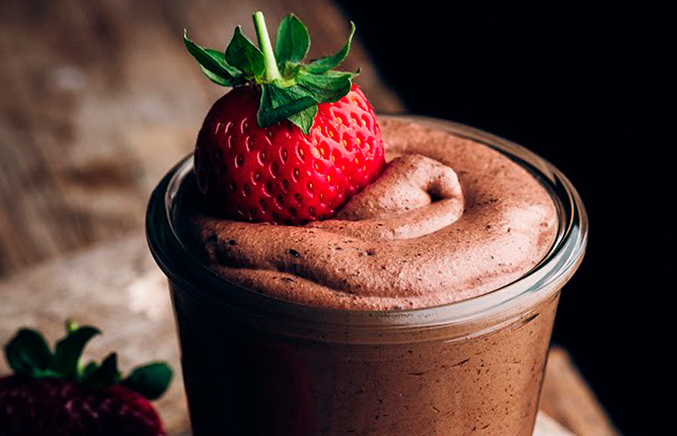 180g Melting chocolate
120g Icing sugar
A pinch of salt
3 Eggs
1 Teaspoon of vanilla extract
Strawberries to decorate
Melt chocolate on bain-marie or in the microwave. Meanwhile, place yolks in a large bowl with icing sugar and beat with a hand whisk. Add melted chocolate, cream, salt, and vanilla to yolks until you have a fluffy mixture. Beat whites to stiff peaks and fold them into the previous mixture.
Pour mousse into glasses to serve and place them in the fridge for at least three hours. Decorate your chocolate mousse with a strawberry or other red berry.
Chocolate and coconut bonbons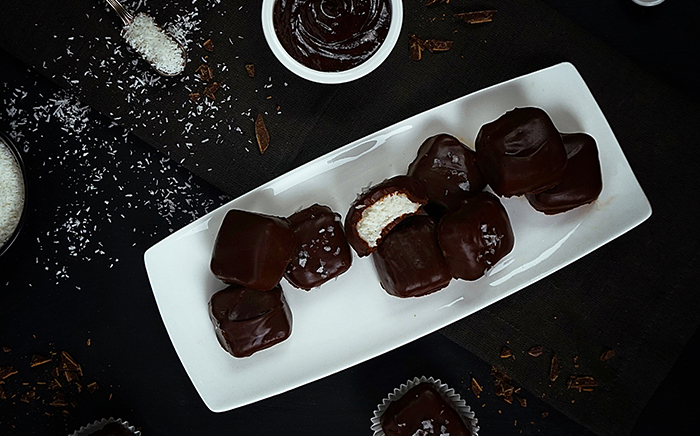 100gr Grated coconut
50gr Coconut milk (canned)
25gr Agave syrup
For coating:
150gr Dark chocolate 55%
50gr Coconut milk
Crush the bonbon ingredients until well-combined. Shape the bonbons and place them in the freezer.
Melt chocolate on bain-marie with milk for coating. Stir well. Dip bonbons into melted chocolate and cool in an oven tray with parchment paper.