Teka Group,
German origin.
Teka and Sports
Throughout his history, Teka has been a brand highly related to sports, being part of the main sports events and cooperating with training and development in different sport disciplines.
There are many memorable moments in mind, but to name just a few.
First brand sponsoring a football team in Spain
On the 27th of December, in 1981, Teka became the first brand sponsoring the t-shirt of a Spanish football team, showing the brand logo in the Santander Real Racing Club t-shirt. Racing introduced this sponsor in a match against Real Madrid C.F., another future team to be linked to Teka.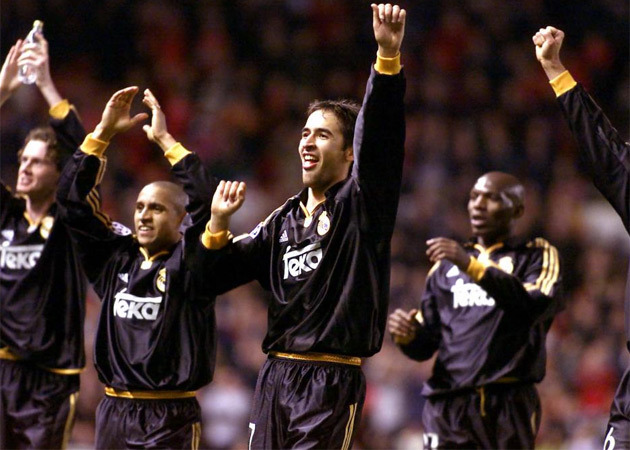 Real Madrid C.F. sponsorship
From 1992 until 2000, Teka was the Real Madrid C.F. main sponsor, with their logo appearing on Real Madrid's official outfit. This period was full of glories for Teka and Real Madrid, as it featured legends like Raúl González and the great Real Madrid team era of Jorge Valdano and Laudrup in the white club, along with several consecutive spanish leagues, that period included the team finally reaching their dream of winning the seventh UEFA Champions League in 1998, in Amsterdam, after beating Juventus FC.
In 2000, Real Madrid reached the top again after winning the 8th Champions League in Paris.
During this period, with Teka and Real Madrid working together, the white club conquered two UEFA Champions Leagues, one Intercontinental cup, three spanish leagues, two Spanish cups, and two Supercups of Spain.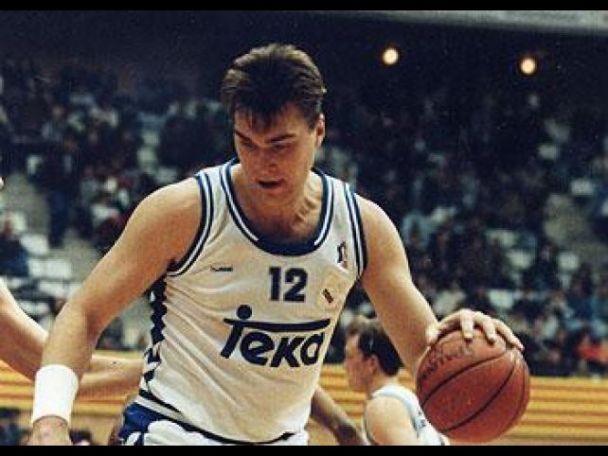 Real Madrid Basketball Sponsorship
(First period: 1992-2000)
From 1992 until 2000, Teka became the main sponsor for Real Madrid's basketball team. They changed their name to Real Madrid Teka and the white team also had Teka's logo on its uniforms.
This was a very successful period for the white team, winning three leagues, one Copa del Rey and one European Cup.
It was in 1995 when they won their 8th European Cup (current Euroleague basketball), a milestone in the team's history after 15 years of trying to conquere the trophy again.
We lived unforgettable moments during those years with awesome players like Arvydas Sabonis, Joe Arlauckas, Antúnez, Biriukov, Djordjevic, Herreros or Bodiroga.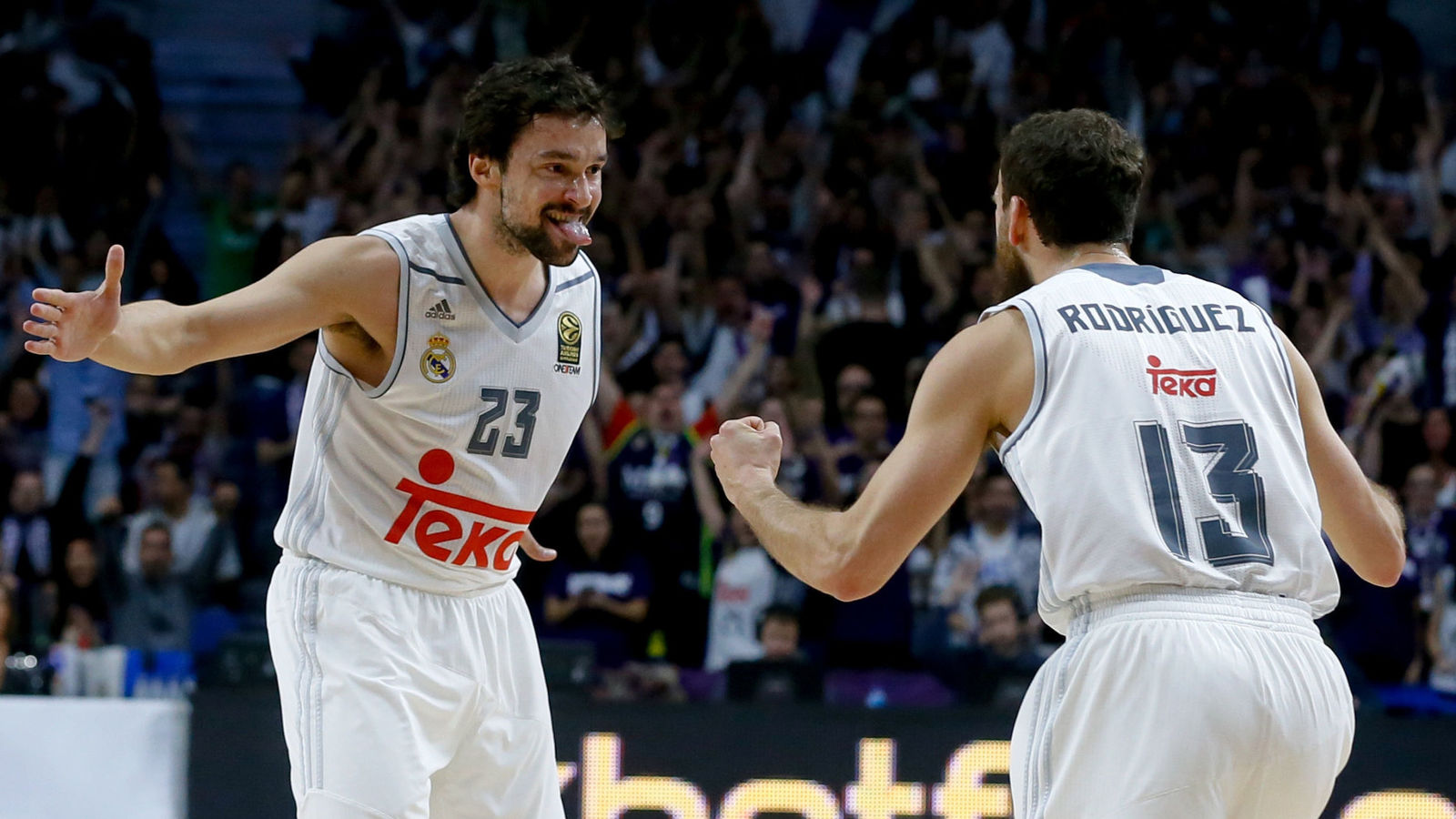 Real Madrid Basketball Sponsorship
(Second period: 2014-2016)
Teka became a sponsor of Real Madrid's Basketball team again from 2014 to 2016. After having worked together years before and having won the 8th European Cup, many people hoped this new period would bring more trophies to the team, and their hopes came true in 2015 when they reached the memorable Final Four and won in the Palacio de Deportes de Madrid, after beating Olympiacos BC.
Guided by the his coach, Pablo Laso, the team was full of stars, that have already become part of the legends of the club. Players as Rudy Fernández, Sergio Llul, Felipe Reyes, Sergio Rodríguez or Jaycee Carroll.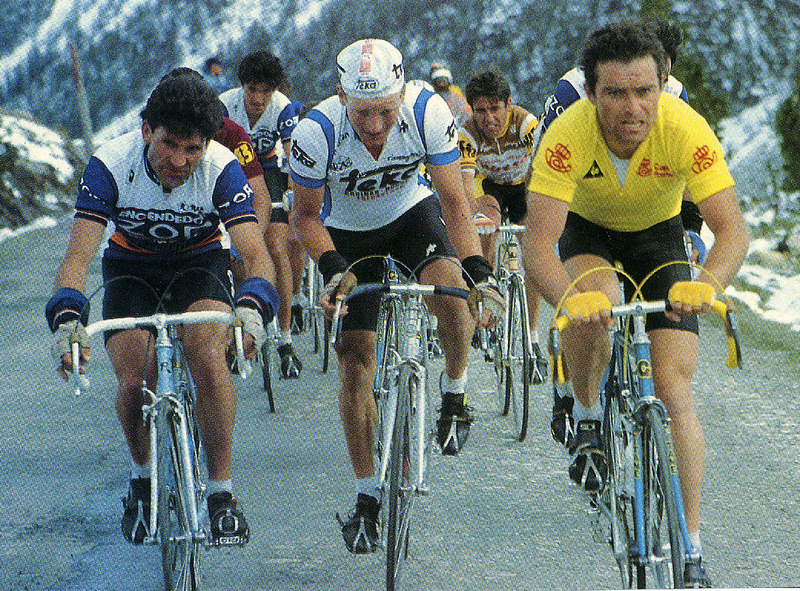 Teka Cycling Sports Club
In 1976 Teka began to work with professional cycling. It was in the 80s when the team turned into one of the most important cycling teams worldwide.
The project began in Cantabria and grew becoming one of the most successful groups in the history of Spanish cycling.
Between 1976 and 1990, Teka cycling sports group achieved more than 500 victories, among others, just to name a few, in 1982's "Vuelta a España" with Mariano Lejarreta, and 1977 and 1984's "Vuelta a España" as a team.
Many unforgettable cyclists were part of the team like Marino Lejarreta, Peio Ruiz Cabestany, Eduardo Chozas, Reimund Dietzen, Miguel María Lasa and Marino Alonso.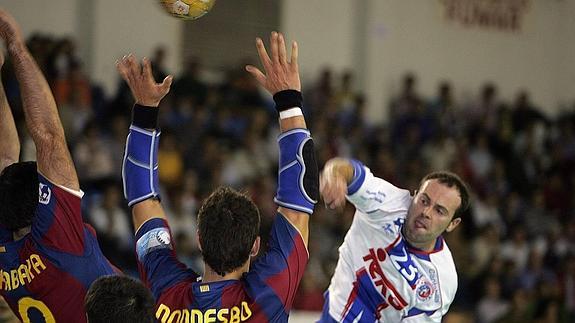 Teka Santander Sports Club
First known as Cantabria Handball Club, the Teka Santander Sports Group was created in 1975, with Teka as the new sponsor for the next years.
Teka Santander Sports Group reached the first handball division at ASOBAL league, first handball division in Spain.first. The commitment with the team was so important that the group was commonly known as The Teka, achieving many trophies until 1995.
After a short period of time, Teka worked again with the group in 1999 and became the Teka Cantabria until 2008.
Throughout its history, the club has achieved many goals, from the lower division to the highest sports achievements. The team won a European Cup, a Worldwide Clubs Championship, EHF Cup Winner's Cup, two ASOBAL leagues, two "Copa del Rey" cups, two "Supercopa" cups and four ASOBAL cups in Spanish handball.
Many handball legends wore Teka jerseys, some of them, such as Talant Dujshebaev, Alberto Urdiales or Jose Javier Hombrados, became the best handball players in history.
Roller Hockey
Teka has been present as in the Czech Republich National Superleague of Roller Hockey as the main sponsor of the Tatran Teka Stresovice.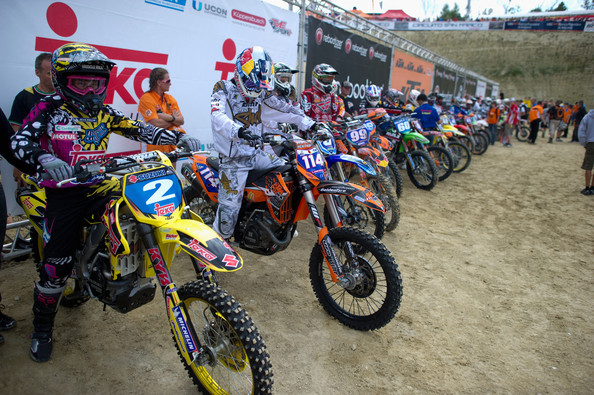 Motocross World Championship
In 2009, signed an agreement to become the main sponsor of the motocross world championship for two years.
The brand was present on the Motocross world championship since the year 2008, since it was the main sponsor of the Suzuki Team.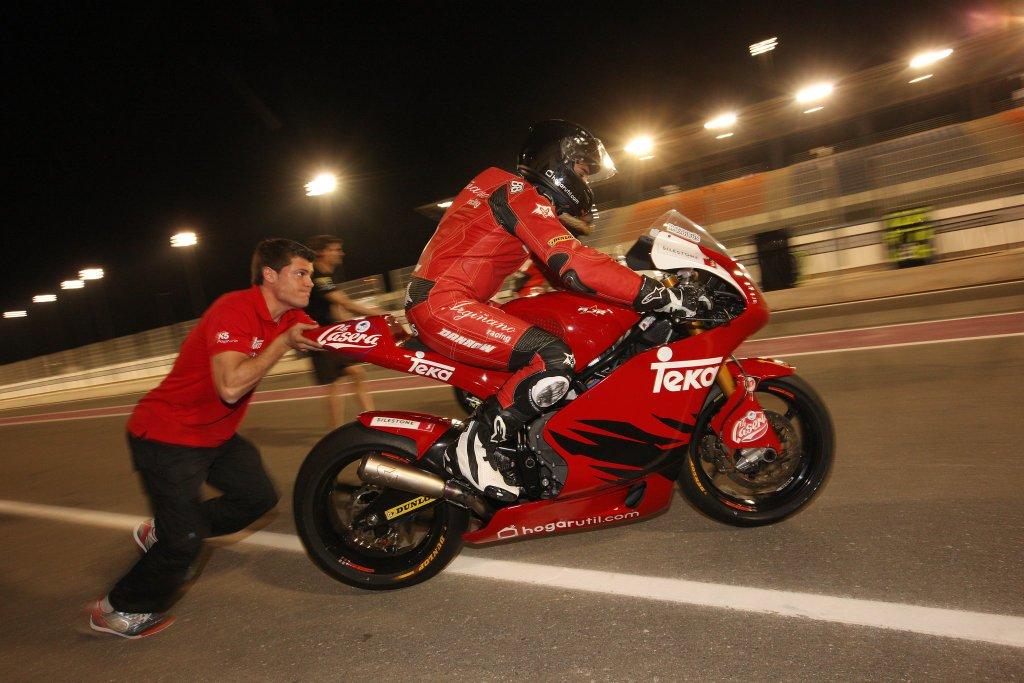 Moto2 World Championship
In 2012, Teka started a partnership as a sponsor with the AGR Team, owned by the spanish chef Karlos Arguiñano.
The team participated in the Moto2 World Championship.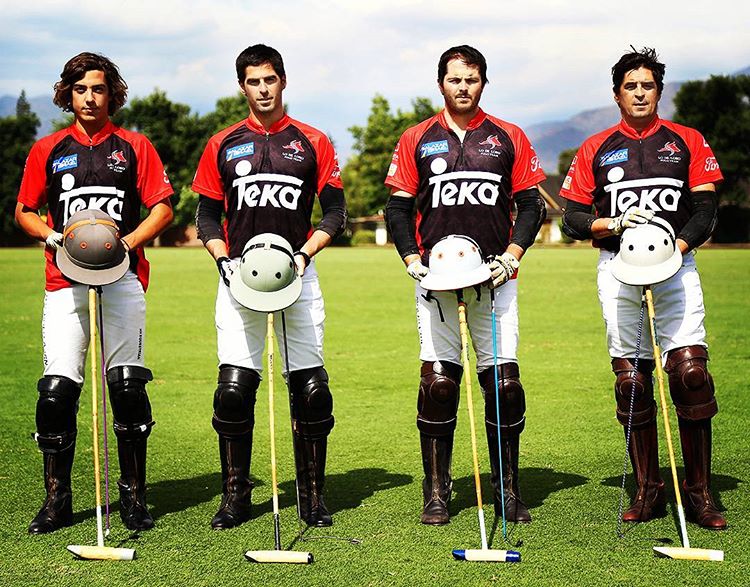 Other Sponsorships
Teka has supported sports for more than 60 years, not only football and basketball, but also other kinds of sport disciplines around the globe. The brand was in Rally Dakar in Chile, Rally Desert Challenge, Polo or Ice hockey.
In 2014 Teka was in Sochi Olympic Games, sponsoring Hungarian double medal winner Imre Pulai.