Concepts like slow home and slow life can be confusing. It is not about life going slowly or denial of technology, or even about your brain trying to come back to life after one of those nights where you only sleep two hours. A slow home is a type of house where you can actually rest and recharge batteries. Turn your home into a slow home too with a few basic tips:
What is a slow home
It is a house where you can easily relax and the only thing to do is embrace this atmosphere and enjoy it. Comfort and calmness are the main qualities of this type of house, right the opposite to a fast home, where stress is part of life and, many times, chaos too.
The concept was born in the U.S.A., around 2006, when resting and quality of life became something important for building homes. The fathers of this trend are architects John Brown y Matthew North, who created this philosophy based on sustainability, the use of healthy materials, and other terms linked to bioconstruction.
The way we think about homes has changed since then for the better, going further into the U.S.A. and making more and more people conscious about how to turn their homes into safe shelters where they can come back at the end of the day. Or even stay there 24 hours without feeling stressed because our home does not have the comfort we need in our daily life.
How to turn our home into a slow home
Creating a healthy home to live in is easier than you may think. These are the main changes you need to make to re-open your home to a slow one in a short period of time:
 1. When less is more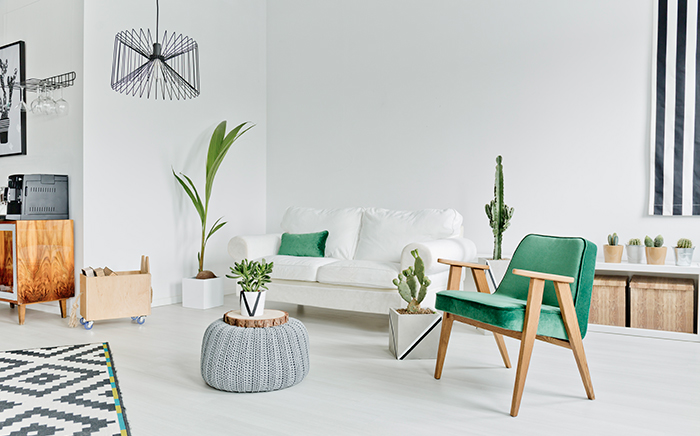 You can begin removing anything that you don't really need in every room. Remember this minimalist step that says "less is more". The fewer objects and things, the more room for energy to flow and make you feel better. And also, you will not hit your pinky toes with the edges of something. Leave there just the essentials, what you actually need, or those things you like to have around every day. And we are not just talking about useful objects and tools. Pics from your loved ones and special moments, for instance, will make you feel good and thankful for being alive.
Do the same with furniture. Create open spaces where you can freely move. Try to keep "corridors" to walk through where you can go from one room to another without finding pieces of furniture or things in the middle.
2. Keep your home in order
It is highly recommended that you keep every room in order. The messy rooms, clothes waiting for ironing, and cutlery you need to put in the washing machine… are over. Don't wait long to make these tasks because the order will make your home looks like a deco magazine picture. Organizing and maintaining order will improve the atmosphere at home and will optimize your time more than you think.
Of course, it is always a good time to get rid of anything you don't use anymore, and that is also valid for clothes. If you haven't worn anything for over a year you probably will not ever wear that again. Somebody can use it, so donate what you are not going to need anymore or place it in a proper place to recycle.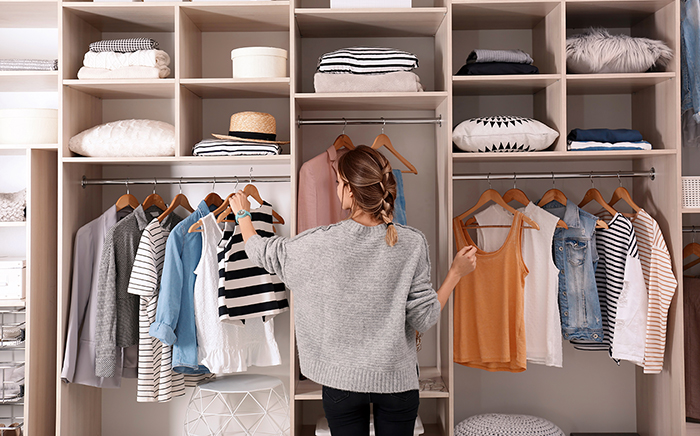 3. Make some room for plants for a healthy home
Add some plants to decorate your home for a healthier house. You must admit they bring some life to any room, and they also help you to feel relaxed and bring good vibes. And so it happens with flowers. We know none of them is going to help you with ironing but they will definitely contribute to your well-being. You can choose annual or perennial plants, with different types of blooming.
4. Choose natural materials
A slow home needs to contact you with nature. Choose high-quality materials like wood, or those sustainable ones, like cork, for your furniture. Try to reduce the use of plastic. Same point if we talk about fabrics: choose linen, cotton, jute fibres, and wool.
5. Choose colours wisely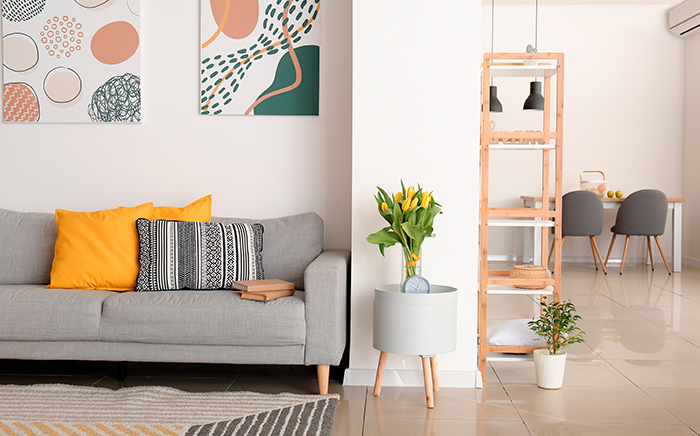 Some colours give us energy, like red or orange; meanwhile, others help us to relax. That happens with pastel colours: pink, blue and green, without leaving white or earth tones behind. Keep these colours in mind when you paint the walls in every room, but also where to use them. It doesn't matter how much you love red because you should not use it in a bedroom, even though you like Twin Peaks oneiric references madly, remember it is a colour that will not help anybody to relax and sleep. Same problem with patterns. If you choose wallpaper, choose nice patterns and combinations, so they don't make you feel overwhelmed or make the room smaller.
6. Natural light
Use natural light as much as you can to create a special environment: it will be a positive influence for your mood. If you don't have natural light or during the night, use soft, warm lights, for an intimate atmosphere at home, to make it easier to relax.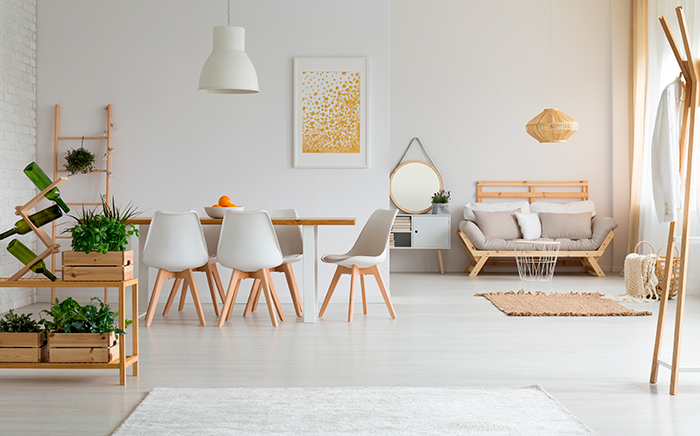 7. Aromatherapy to feel better
Find out all the aromatherapy secrets and use them at home. Like colours, some fragrances can influence us. Some bring you energy, like citrus; others, help you to feel comfortable, like lavender.
Write these tips down for a slow home and turn yours into a shelter for you and your loved ones. Use it to connect with your essence and nature, renewing your energies for the rest of the year.