Wine has become an essential ingredient in the kitchen. It was already a regular guest at the table in many countries, but also, over the years, we have developed a richer palate. White, rosé, red, with or without bubbles, we know more and more about it and we know how to enjoy it and how we like it better. Wine has become an affordable pleasure that we can keep at home in the best possible way, making the most of it. A wine cooler in the kitchen, even a small one, can make us very happy and make us enjoy the best flavour at the temperature the experts recommend.
Is it worth having a wine cooler?
Take a look at your kitchen. You probably have wines that somebody brought as a gift, wines you would like to give as a present or take to certain meals as a guest, wines recommended on the internet, and that bottle you store for a special occasion… you probably have more than four or five bottles. And not necessarily of ultra-expensive wines. The range can include many types of wine. Remember that after a certain age you don't mix wine with whatever you may find at your parent's bar to drink it…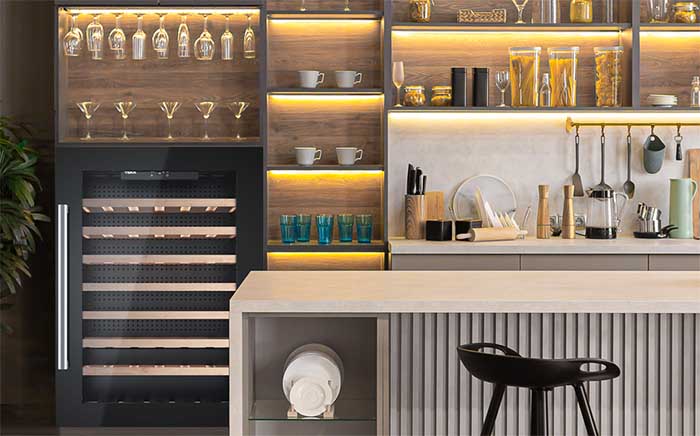 Instead of storing them in a cupboard, or worse, not even remembering that you had them because you keep one bottle after the other in a hidden corner of the larder or garage, it is worth giving a wine cooler a chance. Drinking wine too cold or too hot ruins even the best meal, and this has likely happened to you several times.
A wine cooler does not have a large power consumption and works for you independently. It can maintain different temperatures according to your needs and is always constant. In fact, you don't need to have a large wine collection: you can buy a small wine cooler with eight bottles or even one with room enough for 90.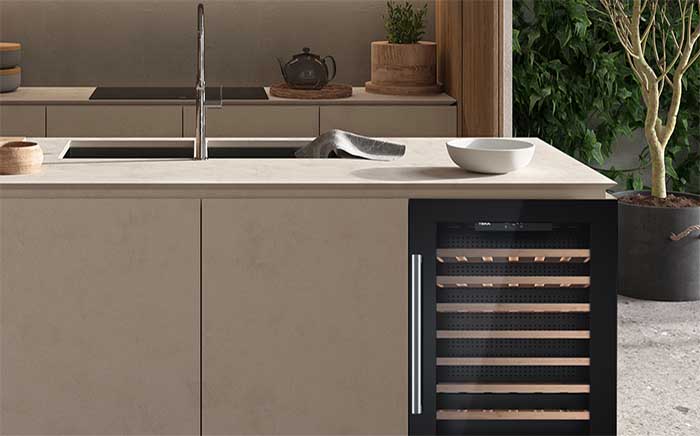 And what type of wine cooler can I choose for my kitchen?
Well, that depends on your needs. Thanks to the range of sizes and characteristics, it will be much easier for you to place it even in small kitchens, without worrying about setting up a wine cellar in your one-bedroom flat. The best wine coolers have a carefully designed system prepared to control the temperature in an independent and homogeneous way, being able to be vertical or horizontal. In other words, they adapt to you, but also to your room.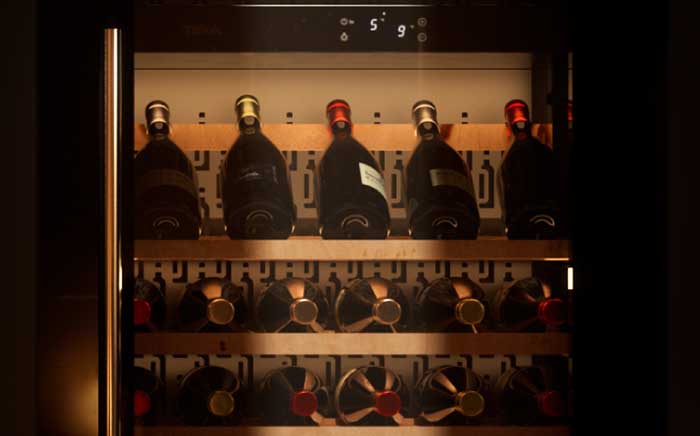 Teka's Sommelier wine coolers feature also have up to three independent temperature zones, so you can store several types of wine in the same space, and SurroundAir technology to evenly distribute cold air. It guarantees a humidity control of between 55% and 75%, a way to prevent a dry cork that may influence the quality of the wine. Forget about opening a bottle to discover it tastes like salad dressing.
Thanks to the tinted double glass doors, the wine is protected from light and sunlight. An extra way to ensure optimum temperature.
Just at the right temperature
Keeping the precise temperature required for each type of wine has been a headache for many wine lovers. Sommelier wine coolers achieve this by combining technology with a thorough study of the needs of the wine. With PerfectTemp, you can choose the temperature you need by yourself. You can store up to three different temperatures in the same space with a maximum variation of +/- 5° thanks to the ControlTemp system, which looks after your bottles. The SurroundAir technology ensures an efficient and even distribution of the temperature inside, keeping it at the required temperature all the time. On the other hand, the active carbon filter renews the air in the space, therefore preventing the cork from unpleasant odours and bacteria.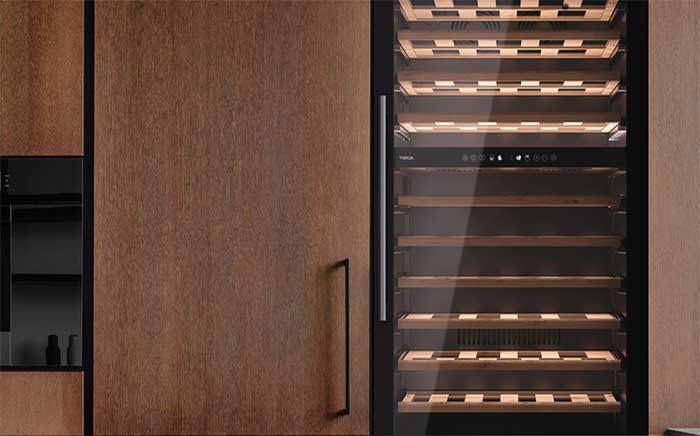 Functional design
Teka's Sommelier wine coolers not only have a detailed and elegant design, but also a functional one. Thanks to the wooden shelves with telescopic guides, you can adjust the height of the shelves, but they also work to eliminate the vibrations that the bottles can suffer.
You can install a Sommelier wine cooler in the kitchen with LED lighting, a stylish and discreet light perfect for maintaining the wine. Its installation is finished with adjustable legs and a reversible door, which can be opened either to the right or to the left.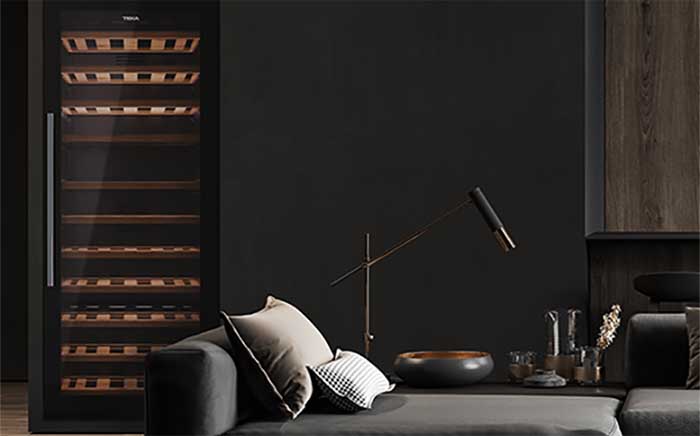 A memorable dinner is usually a combination of several factors. Fortunately,  we can control some of them more than others, and that is when we are going to talk about choosing an appropriate wine for different dishes. Although there is a part with rules regarding which wines are recommended to drink with which food, we also want you to let yourself go with inspiration and practice. We have prepared some recipes with wine as the centrepiece and a different touch so that you can start creating your own certificate of origin with "your home" pairings. Let us know the results or send us a food container with some of your creations.