It is one of the main elements in the kitchen and the centre of our work when we cook. The sink assists us in cooking and cleaning, and it never complains when we dump boiling pasta water on it or pile saucepans inside. That is why choosing the sink that will be with you for many years is an important matter. We detail below tips to think about when choosing the best sink for your kitchen that really fits.
Kitchen space vs. needs
Most of the time, our budget and kitchen space are quite different from what we really want. But there is a middle point for that too. Keep in mind that the sink is a long-term investment. The durability of the new models has a lifetime guarantee many times, and if you think about your parents' house, you probably just remember the same sink there, maybe two, for years.
Think about whether you may need more space than the standard space for the sink you want. Perhaps you can expand the working surface with sink accessories like a wooden board, even though you sacrifice part of the worktop. Anyway, if you find the sink model of your dreams, there are usually sizes from 45 to 100 cm to choose from. There are even corner sinks to use at every angle.
The bowl
The bowl is a part of the sink that doesn't seem important, but it is. It comes in different sizes and depths. You can choose between sinks with one, two, or even one and a half bowls. The same goes for the drainer. You can select whether you want it and which side to place it on.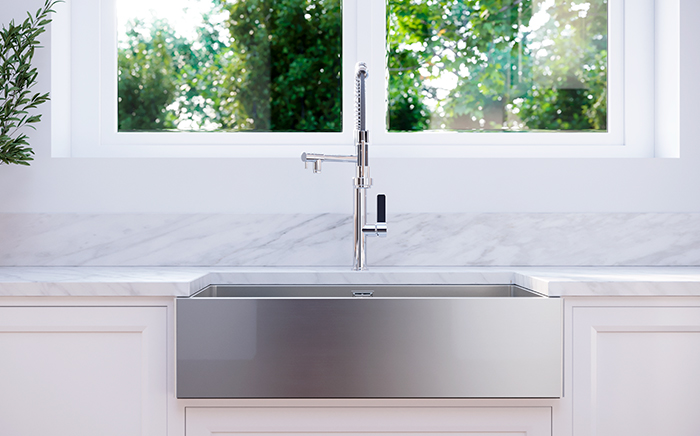 Consider if you can get a larger bowl than the standard size. Working or washing in a basin that is slightly larger than usual seems better than washing all of your pans or an oven tray while water drips down your arm. That's fine in the summer; not so much in the winter.
Shape and height
Install the sink at a comfortable height where you can work without bending over or straining your posture. Your lower back will be happier. The sink should be at the same height as the rest of the kitchen cabinets and worktop, but again, consider what is best for you.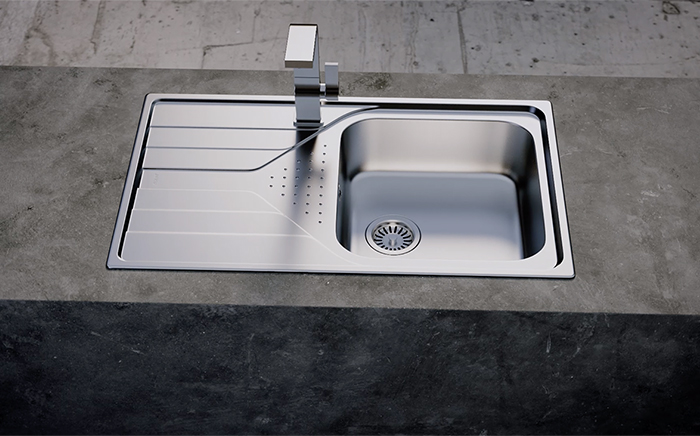 What about design?
A sink needs to be functional but that doesn't mean to say goodbye to design. A sink needs to be functional, but that doesn't mean saying goodbye to design. Factors like materials, colours and installation methods mentioned above will give your sink a different look, and therefore, your entire kitchen. You can choose from a variety of colours and shapes. They can be square, rectangular, oval, round, or any combination of these shapes and sizes.
Sink installation types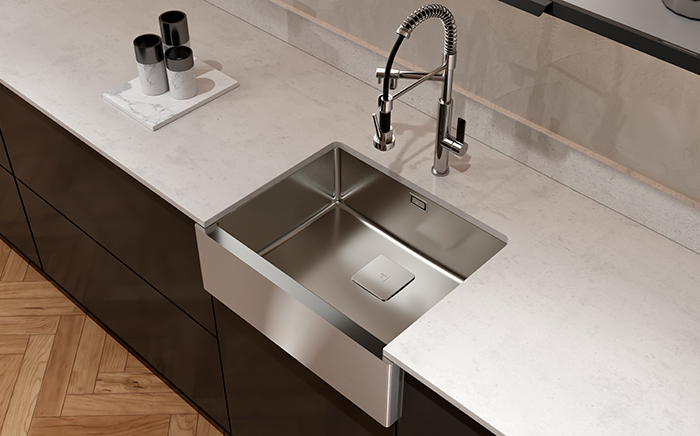 Sinks have different installation types in your worktop. Think about what is better for you and your kitchen, writing down the pros and cons. Sinks can be:
Undermount: very easy to clean, and create a seamless look. These sinks are installed beneath the worktop. There is no silicone seal around, so there will be no dirt to remove there.
Flushmount: they are placed at the same level as the worktop. These sinks work very well with materials like stone.
Inset (built-in, top mount): it is the most common and straightforward installation type. The side rims overlap the worktop. They work with any material. A more advanced option would be the built-in top with a slimmer rim.
We can also find farmhouse sinks, also known as apron sinks. Their front edge stands out a bit from the rest of the cabinets. A classic large sink found in farmhouses and villages.
Choose the best kitchen sink material for you
There are no limits to choosing sink colours and materials. Classic options are always there, but refurbishing your kitchen is also a good opportunity to turn the sink into a focal point. You can go from stainless steel to stone, and combine it with other materials for long-lasting durability, like quartz, resistant to scratches. Marble and granite are robust and elegant choices too.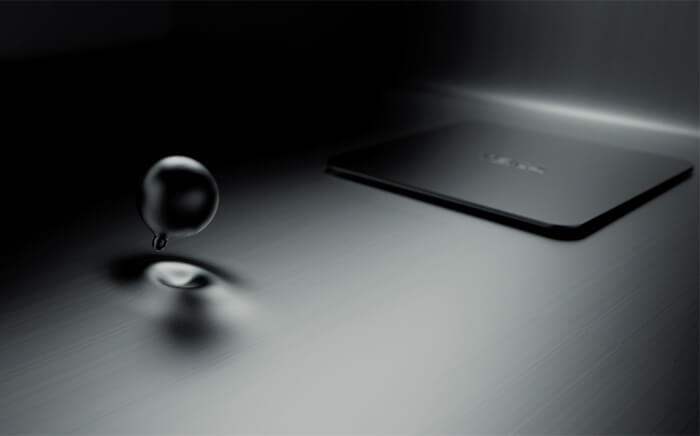 Glass sinks are a good option. They are resistant to impacts, high temperatures, and temperature changes. Alternatively, stainless steel sinks with a PVD coating (physical vapour deposition) are stronger and come in colours such as brass or gold.
Sink colours
Classical grey looks different on each material. Beige or white sinks look great in both traditional and contemporary kitchens, and those colours don't imply that the sinks are fragile. Just try to find what colour you like the most and that goes well with the rest of the kitchen palette.
Additional features
Innovation goes beyond sizes and shapes. When choosing a kitchen sink, look for new features like noise reduction or sinks that are easier to clean. If the sunlight gets into your kitchen as it does in Andalusia on any given day in the summertime, perhaps it is useful to have a UV-resistant sink to make your sink last longer like the very first day. Or something to improve hygiene, like an anti-bacterial system.
Use these tips to choose the best kitchen sink for your space. An expensive sink is not always better than other options. But try to find a choice that means improving on what you had before, apart from being new. The point here is to choose a sink that makes your life easier every day.