Spending time with our loved ones is a privilege we have, and it is even better with the sunny weather. Friends and family gatherings are back, and so are lunch and dinner parties, always respecting safety regarding meeting people these days. We want to share some tips with you to enjoy your party and your people without feeling overwhelmed with all the little things to cook and prepare.
Plan and prepare in advance
Even for an informal lunch or dinner with friends, planning is the key to enjoy the day. And nothing is better than writing down a to do's list.
Logistics details
Now that you have your checklist, be sure you choose a realistic hour for the gathering (and remember to tell those who are usually late to come half an hour before). A couple of days previous to the P-day (party day, yes), confirm again who is coming or not to get the number of guests.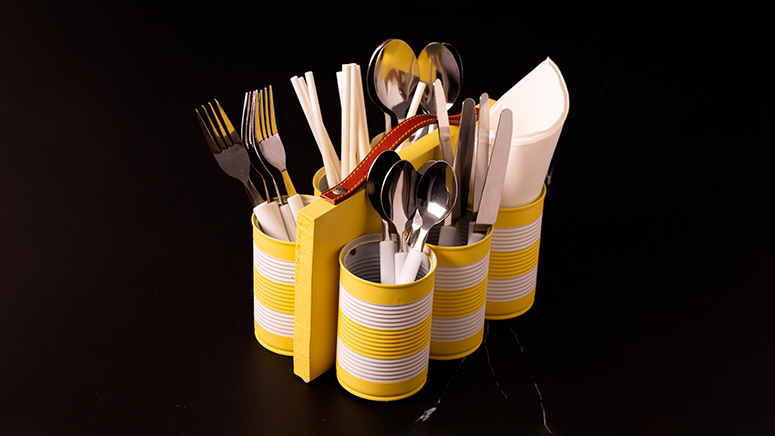 Be sure you have enough chairs, plates and glasses. It is time to decide If the meal will be seated around the table or like a sort of self-service. It depends on how big the room or the backyard where you want to arrange your party is. If you choose to use disposable dinnerware, look for eco choices better than plastic.
Ask if children are coming to the party, if anyone has a food allergy, if there is any vegan or vegetarian, etc. Know your guests to create a friendly and comfortable atmosphere for everybody.
What to eat?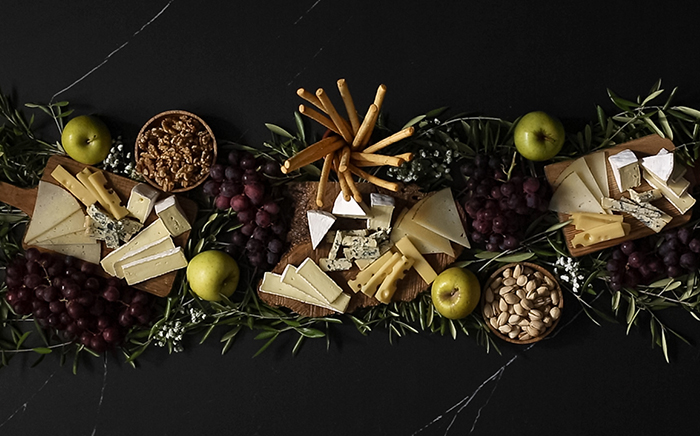 There is no need to be a great chef to arrange a meal with friends or family. There are plenty of choices, and the main goal is to be together, following the basic safety precautions for health. Anyway, there is always somebody who complains about the smallest detail, so try not to worry too much.
A piece of advice from the first course of how to host an event: prepare a good food and beverages checklist for the P-Day and try to have everything the day before. If you are going to cook, under no circumstances pretend to do the shopping the same morning of the party: nothing good can happen then.
Don't forget the drinks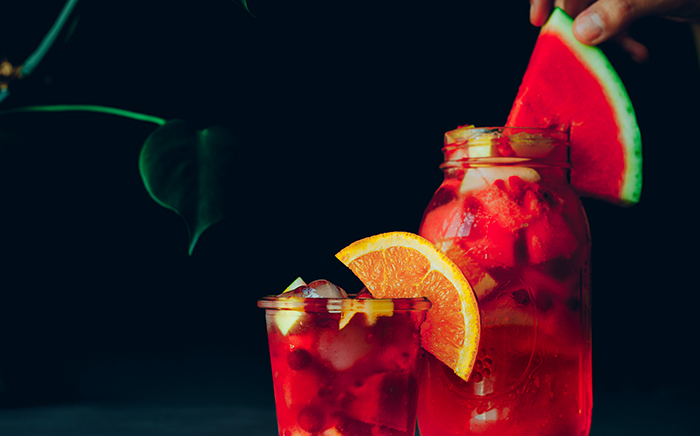 Write down the number of guests to estimate drinks for the whole event and everybody. Ask them what they usually drink and have non-alcoholic beverages always. And, of course, unless you have a refrigerator with an automatic icemaker (and even then), ask somebody to bring the ice and make some room in the freezer for it.
If you feel inspired, you can make something different, like cocktails —with or without alcohol. It doesn't matter if you make them like a pro or not: feel free to mix drinks like if you were in a college party and make out a brand-new cocktail saying you learned how to do it in Jamaica. After the pandemic, things like this are allowed, you know.
Snacks and appetizers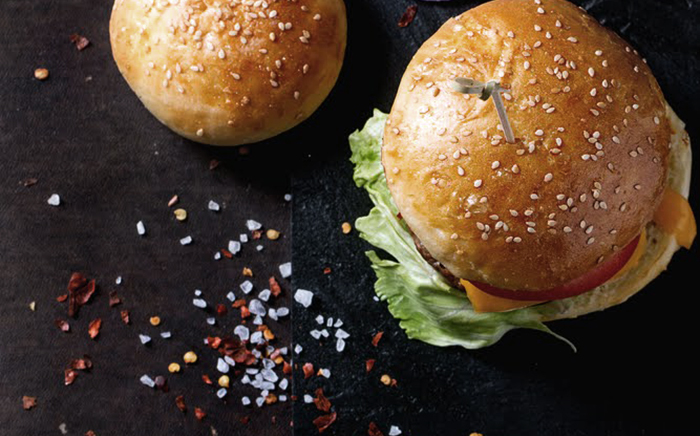 You can arrange a whole lunch for friends or a dinner party with snacks, but good ones. It is easy and quick, particularly for dinners. Also, each guest can bring some appetizers, and there are many easy recipes, from hummus or baba ganoush to mini burgers to prepare. It is hard to fail with food in this case, and you can finish with a homemade dessert everybody will love.
Appetizers and main dishes: paella, mon amour
Choosing some classic snacks first, you can also think about any main dish. Keep in mind the time of the year you are in to create the menu too. A traditional, nourishing winter meal in the summertime is probably turn out badly.
A very good choice for lunch with friends or family this type of gathering is paella. Get a paella kit —the big pan, where the dish takes its name, gas and the whole package— or do it at home in your hob, just like that, with the perfect rice cooked. Buy good ingredients because the flavour and the dish deserve it, and rice is always welcomed.
BBQ time
A classic as summer itself. It is usually an ode to meat because a good T-bone has followers always. But other types of food, like veggies and fish, works pretty well cooked in a barbecue with a unique flavour. Calculate quantities and your guests' food preferences. And please, ask somebody to buy bread.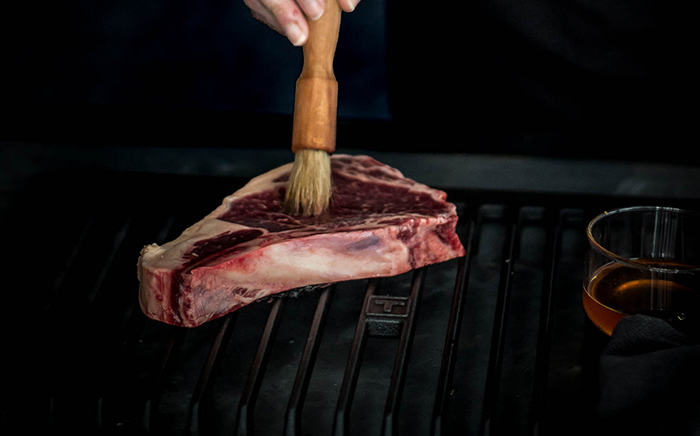 If this is your first barbecue, be sure you have all the tools you need and take a look at how it works in advance, not the same day. If you haven't got a proper space or you just prefer something easier without saying goodbye to that barbecue flavour and aroma, there are other choices available: a good oven with a specific function for a barbecue can help you out cooking meat, fish, and vegetables like you will have in a restaurant, in a clean and fast way. A barbecue finish without standing on your feet right beside the fire and 40 °C while the rest of the people is enjoying the party, basically.
Again, whatever your diet is, include some veggies, good for everybody, and good for not feeling guilty the next day too.
A few more quick tips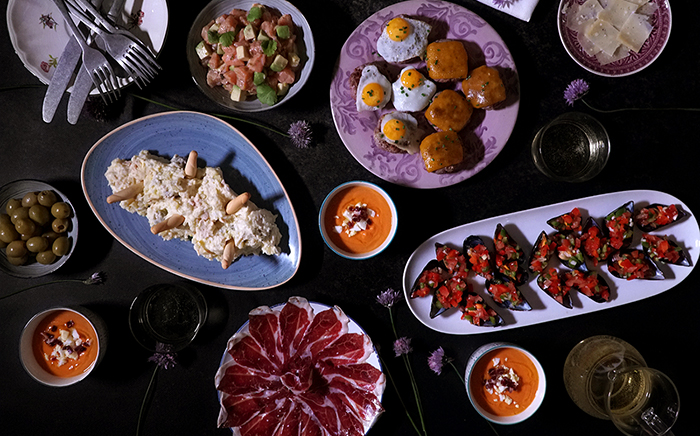 Ask for help. A lunch or dinner with friends or family mean also help each other when needed. People will help you with anything you may need, and somebody can buy ice or bread on their way to the party. In fact, before start cooking, check again all that you have and, if you realize you have missed something, ask your guests to bring them, from potatoes to salt.
Think about your neighbours. Be careful with noise and resting hours, especially during dinner parties. Put yourself in their shoes, and don't play your music very loud.
Break stuff and household accidents. These things just happen. If you have a Ming vase in the living room, better put it in another place during the party, because is quite likely somebody with a beer or two or your three-year-old nephew break it. However, this is the right time to put something you don't like in the right place to get rid of it, like those awful souvenirs somebody brings to you and you are not still sure if it was a love or hate gesture.

Last, relax. You are already organizing everything at your home, and this is about being together and having a good time, not about winning a gold medal for "host of the year".
Find more tips and ideas to boost your creativity and cooking skills, but as you already know, you are the one who makes magic at home. There are many weekends ahead to see your loved ones, so take it easy and, whatever you do, do it with love.
We give you a bunch of ideas to boost your creativity in the kitchen but, as you already know, you are the one making things happen. And there are many weekends ahead to see the loved ones so take it easy and, whatever you do, do it with love