Changing something in the kitchen like a sink and tap can make a big difference in the room design. Taps and sinks help to define the whole style of the room. And now that you have already decided to change them, it is good to know a thing or two about types of taps to choose the best one for your home. Check our tips below to find out what you really need for your everyday life. Or at least, you will learn where to look for them when you were in the plumbing supplies area of the store.
1. Single lever mixer tap
Popular for both kitchens and bathrooms. Stylish and simple, the single-lever mixer tap controls the temperature and the water flow when you move the lever from left to right and vice versa. They are simple to use and practical, which is why they are the most common type of tap at home.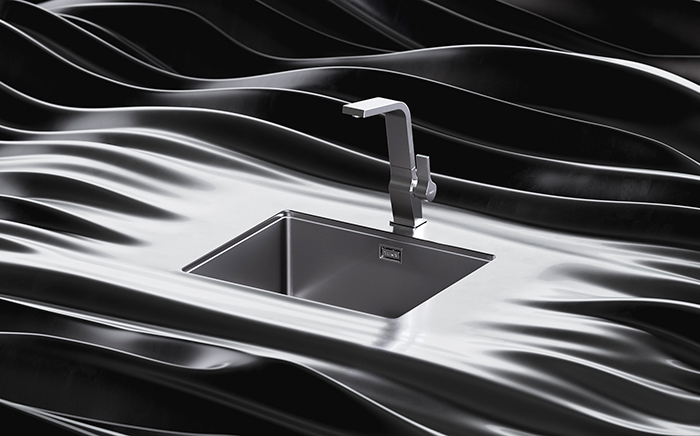 2. Double-handle mixer tap
The classic model. This is a good choice for retro-style kitchens. It uses a single spout but two different handles to control hot and cold, as well as water flow, independently.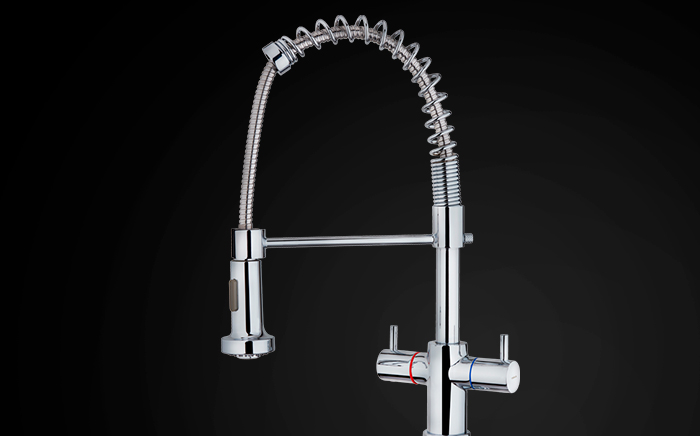 3. Thermostatic taps
Thermostatic taps are usually found in bathrooms, but we can install them in the kitchen too. It has a double handle, one to regulate temperature and the other to control the flow. It is a good way to save water and energy because it is much easier to reach the desired temperature; you just need to choose it previously with the lever.
4. Other taps according to their levers
There are other taps with different ways of regulating water. They are almost never used in homes, neither in bathrooms nor kitchens, preferring to be used in public places. We are talking about taps with timers and electronic taps, that use sensors to detect the presence and are self-closing. They are useful for saving water.
5. High spout kitchen taps
These types of taps are very useful and popular in many homes. A high spout has more space between the sink and the tap, so we have plenty of space to use inside the sink. There are single or double lever taps, and this is not your kind of tap if you pretend to place it right in front of the window.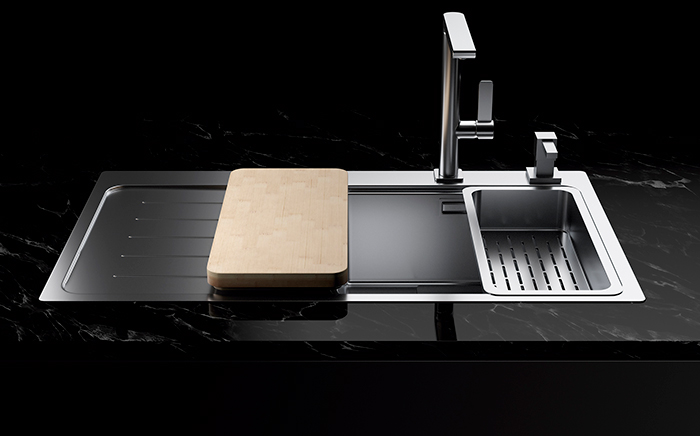 6. Pull out kitchen taps
In a pull out kitchen tap, you can put the spout out of the main body of the tap. They are commonly found in professional kitchens (hence the name) and there are a variety of models —spray taps, spring-loaded… These types of taps work even for small kitchens.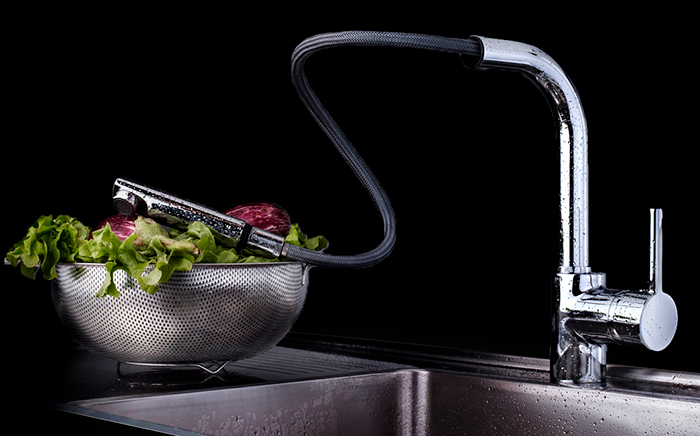 This kitchen tap is useful for farmhouse style sinks. You can easily wash fruits and vegetables with it, or use it to clean areas of the worktop that a regular one cannot reach, for example. Hand-washing large pots and pans or oven trays is easier with this tap. It cannot be wall-mounted, though, and the hose needs some maintenance too.
7. Retractable mixer tap
If you want to place your tap in front of a window and you do not have much space in the kitchen, this is the type for you, because opening or closing the window with a high spout tap ahead is no longer a problem. Retractable mixer retro can be lowered to be put inside the sink. They allow you to hide or extract your high spout whenever you need it so that nothing gets in your way.
8. Materials and colours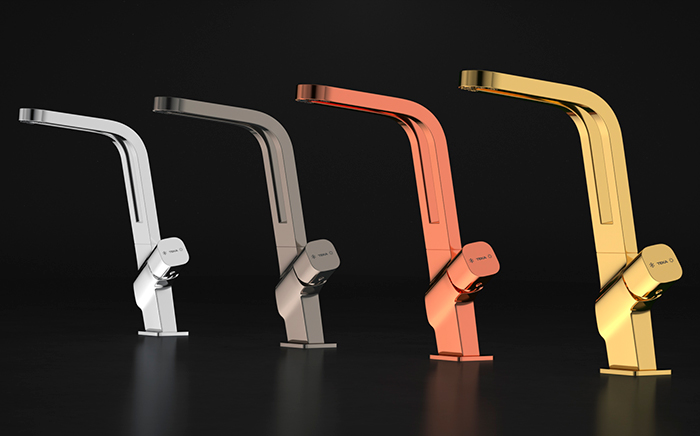 The most common material is stainless steel. It is resistant, easy to clean and maintain, and useful. There are options like brass or copper. An extra is the PVD coating finish, to improve durability.
Gold finishes are more popular for bathrooms, but they are a good option to add a touch of elegance to the kitchen. Black and other colours for the whole tap or just the spout are good choices too.
Many of the kitchen taps you can find combine these features into a single tap. A good tap and a sink with a fine design are important to defining the style of your kitchen, mainly because they are probably the first things you see when you walk into a kitchen. They adapt to your daily life and they will be with you for many years.