We don't know why we love retro styles so much, but we do. They never stop coming back again and again, and interior design is not an exception so, how can we bring that retro style to a modern kitchen? How can we get that vintage look? We show you how to turn your kitchen into a retro-look space, yet attractive and functional.
Essentials for a retro style kitchen
Retro style is a trend now, but it will always have a place in interior design. This style combines and lives pretty well with other styles, like minimalism and with more modern atmospheres. That means you do not need to change your kitchen completely and start from scratch to get some vintage vibes: changing just some elements can be the key to your retro style kitchen.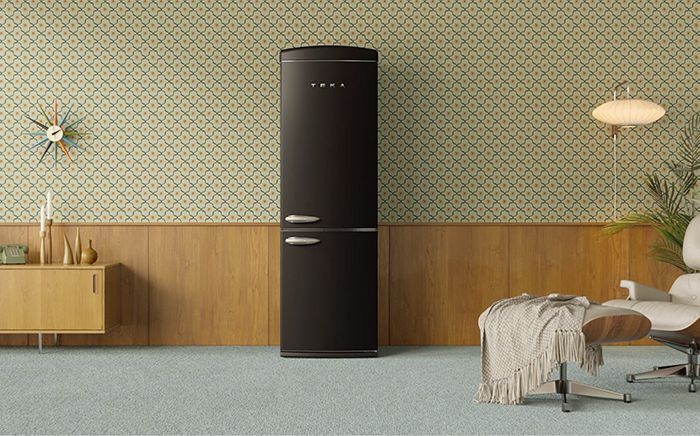 Wall tiles from the past
Note down to decorate your kitchen walls with some industrial look items, like industrial tiles. It is a perfect style to mix with retro decor. It is a good way to have a modern, original kitchen with past vibes. Combining plain colour tiles, like metro style, works well to create a vintage environment. Pastel shades, whites, or beige are good choices, both with just one single colour or using more than one. You can use them in the whole kitchen or on just one wall.
Retro-inspired home appliances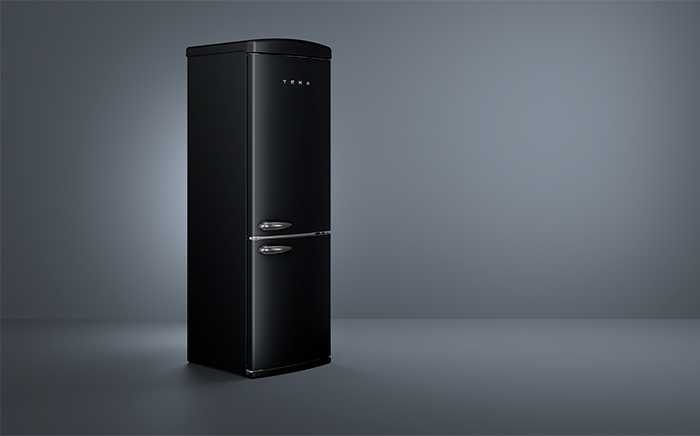 A retro home appliance is like the ultimate touch in the kitchen to define the vintage style, like a refrigerator from the 60s. But that doesn't mean you need a hammer and a chisel to remove the ice inside the cooler. Current home appliances can have a retro design on the outside but the ultimate technology inside, with the latest features keeping that astonishing design. And, of course, there is no need to say goodbye to better energy efficiency.
The investment is worth it because it really changes the aesthetic, making it different and personal. Choose hues to create harmony with the rest of the home appliances and other key elements in the same space. 
Small appliances
They help create a retro mood at home, and they add some colour to define a few focal points in the kitchen. Probably you have already fallen in love with these vintage devices with pale, pastel shades or vibrant red. Blenders, toasters, juicers… contribute to building your retro style kitchen.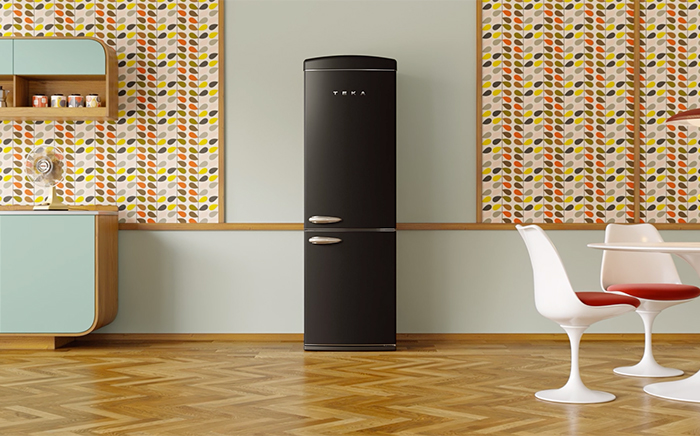 Wood: a helping hand
Wood is plain, natural, beautiful and tough. It can be a helping hand to achieve a retro look. There are so many options to choose the right ones your kitchen needs. Think about shelves with rustic brackets, cabinets with curtains, cupboards handles and knobs, etc. An exposed joist can really make a difference for retro and countryside styles.
Talking about colours: there is life beyond cherry and oak. Beige, white, pastel blue or mint green are just a few examples of many hues you can use
Retro lighting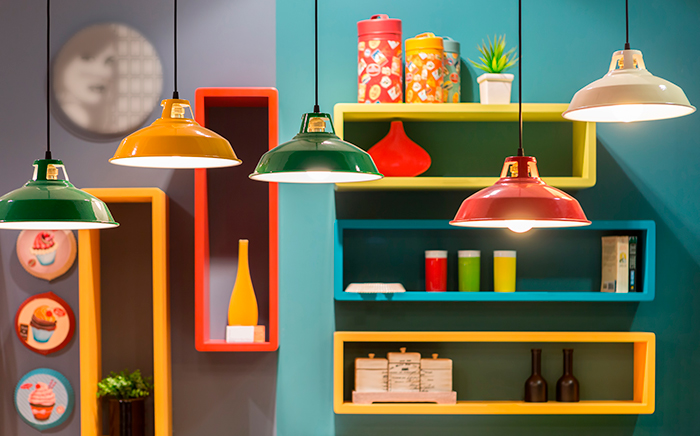 There are many vintage lamps and sconces to use in a kitchen. Don't think about modern lamps or spotlights because they don't work in our retro style kitchen. You may find some interesting choices in second-hand places, flea markets or garage sales, or some inspiring objects at least. Whatever you choose, don't forget to use LED for saving.
Decorating with small and antique objects
A cruet set, coffee and tea trays, cutlery, tablecloths, jars… A few small but decorative objects help to recreate a retro vibe. If your kitchen has plants, use tin pots or similar. Use any household items, like jars, glasses or dishes with a nostalgic touch. If you like to cook with pans made out of cast iron or clay, place them on a shelf, and they will turn into another decorative item. Watch out: it is very easy to overload your shelves and countertops with small items, so try to stop and think once in a while to observe the space you are creating.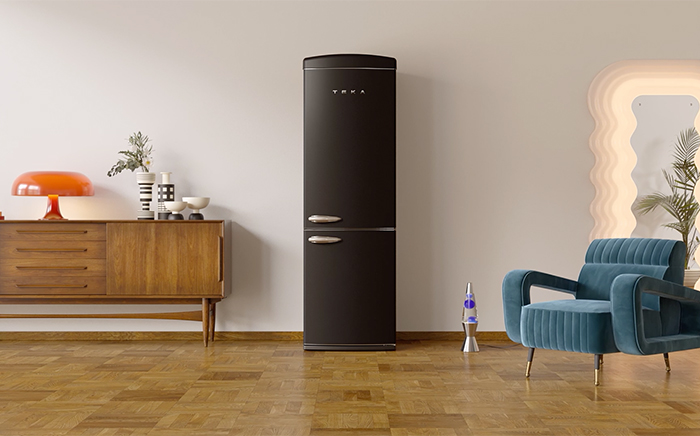 Fabric everywhere
Fabrics always help in interior design. When recreating a retro-look in the kitchen, patterns, like gingham or checked, can be part of food jars or curtains. Tablecloths, cloths, and anything does a bit and help achieve a subtle retro aesthetic that stands out.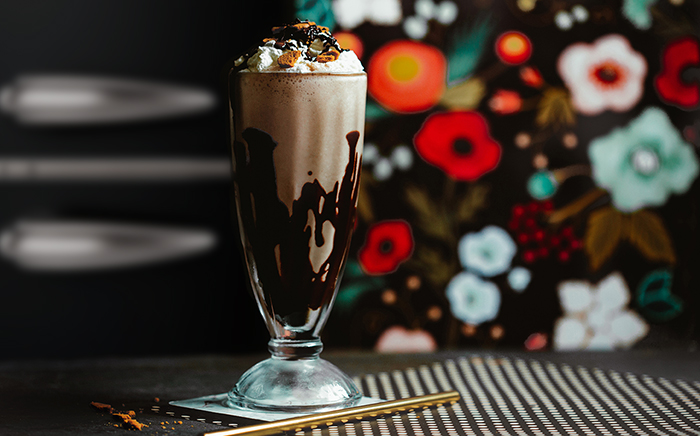 Chess floors
How many times did you step into black and white floors when you were a child? A retro style kitchen with chess floors is the final touch for a vintage space. You can change the entire floor, but you can also find other options to install over the original one. If you do so, think about the particular needs these kinds of kitchen floors need because the kitchen needs a really tough material on the floor. 
Terracotta or ceramic tiles with patterns from the past are a good choice too. Think twice before choosing the design and pattern because there are many choices that can help you to the global retro aesthetic of the kitchen.
Now that you have a few good decoration ideas to start working in your retro style kitchen, just go ahead because you will love the result: a kitchen that could be a 50s dinner. But keeping the technology and conveniences of the current times.