Do-it-yourself Christmas decoration guarantees you will have original decoration items, so maybe this year you can plan your time during these days to make something different you will not find in any other home. You can also add part of your personality to each of them to get unique designs. But let's get to the point: the goal here is to enjoy the process, even if you try hard and the result is a totally anti-Christmas decoration thing. You know, you have to persevere to succeed.
Christmas wreath made from natural materials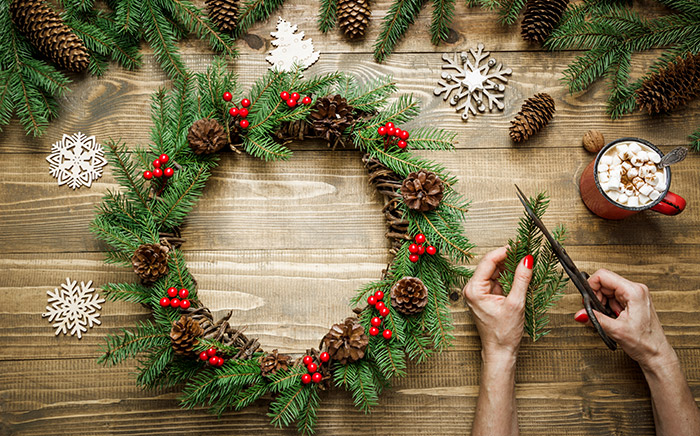 It is an easy-to-make, do-it-yourself Christmas decoration that you can make from scratch every year. Collect some branches you can bend easily (of course, if you live on barren land, jump to the next decoration) and make a ring. You can keep some leaves if they are green.
When you have your ring, paint it with gold or silver paint. Add also some other small branches or leaves like holly. Then, use some strings and add some other Christmas small ornaments like wooden letters with a message or Christmas tree decorations. You will love it.
A different Advent calendar
A good idea to make something different from a traditional Christmas decoration idea is to make your own Advent calendar. Use a piece of wood as a background and buy 25 small kraft paper envelopes. You will put them up with a pin or stick them to the wood. Every envelope should have a special and original gift and don't forget to decorate the envelopes and the wood background with Christmas reminiscences. By the way, remember that "cleaning the bathroom" is not a gift for anybody, so don't use it in your envelopes.
Glass jars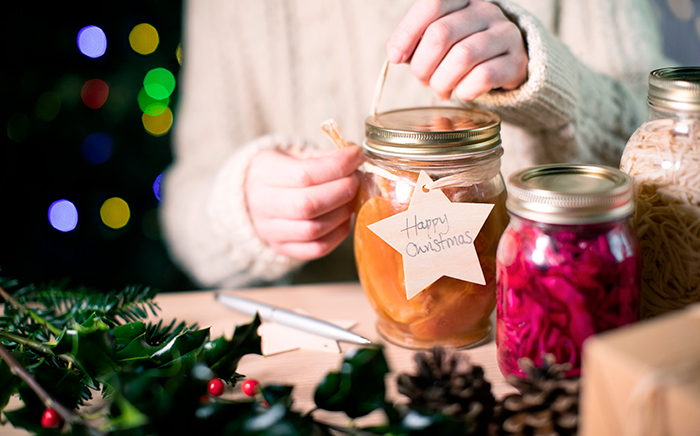 A beautiful do-it-yourself Christmas decoration is to fill a glass jar with Christmas tree balls of different sizes and colours. Choose glass jars of the same size to keep a global aesthetic. You can arrange them in a pyramid, like a Christmas tree and decorate them like that, creating a different corner at home.
Christmas cards holder
You can display your Christmas cards on a table or a shelf. Or you can make a holder for them. Use some ribbon as the trunk and stick some strips to it, like if they were branches. Begin with the shortest ones at the top of the ribbon and use the long branches at the bottom, like a real tree. Use as many strips as cards you have and hang your ribbon wherever you want.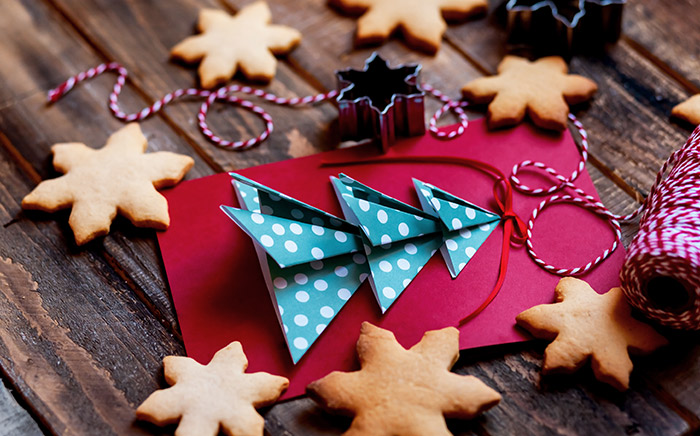 Garland of coffee pods
If you use coffee capsules, don't throw them away because you can give them a second life. One of the funniest ideas is to make a light garland with them and use them to decorate your Christmas tree.
It is quite easy; just make a small hole at the bottom of each capsule and insert a bulb from the string of lights. Use pods of different colours to make it bright and beautiful.
Painted pineapples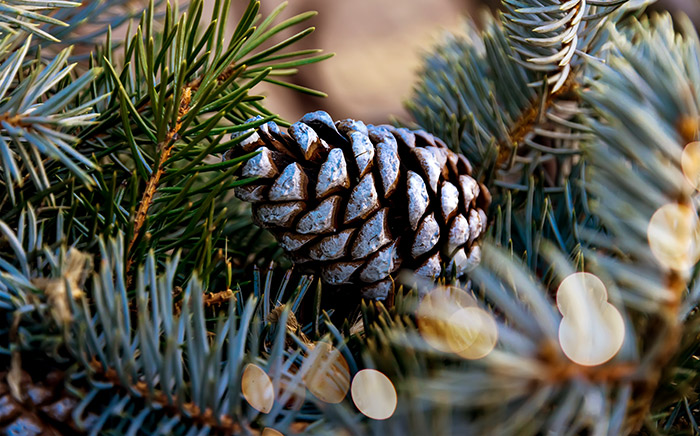 Pineapples are the queens of do-it-yourself Christmas decorations, and painting them is something you can do with the whole family. The first step is going outside to collect some pineapples —and make sure they're not insect houses, or you might get crazy later trying to understand where all those flies at home come from. Based on a true story. You can arrange the pineapples to be part of a Christmas wreath, place a ribbon around them and place the pineapples on the Christmas tree, or use them as part of your table centrepiece. Use acrylic paint in a sprayer or similar and add some extra glow with glitter and metallic colours. Another option is to use a snow spray or paint the pineapple with some white touches to obtain the snowy effect.