Which kitchen tap to buy
Our taps have been designed to be the perfect accessory for giving your kitchen a touch of personality and ensuring your worktop is teeming with style, harmony and consistency. What's more, they are all manufactured using the best materials and filter technology so you can always enjoy clean water that is free from impurities.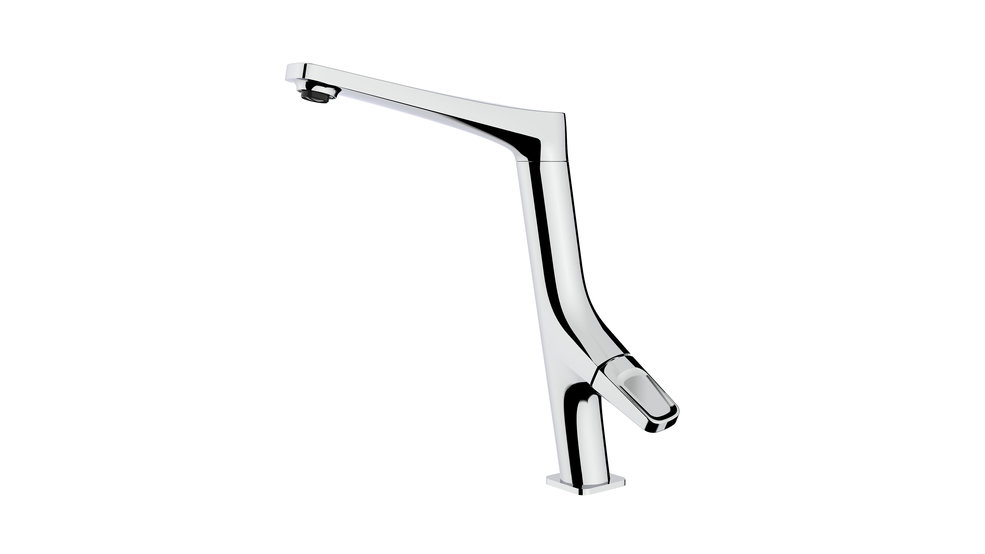 These adapt to the needs of your kitchen so that space is ultimately the least of your worries. You can even install them next to a window due to being able to simply pull out the tap's spout whenever you need it for washing your kitchen utensils or even filling up large buckets of water.
These give you greater freedom of movement if you're thinking about designing a bespoke kitchen given that they are the best option for installations that have greater height than the height used by conventional taps.
Spout

types

There are different spout types according to your needs:
Taps have two types of levers. On one hand, you have dual-lever taps which as its name suggests features two levers for regulating both water flow and temperature. On the other hand, you have single-lever taps. These have just one lever that regulates the temperature and flow of the water.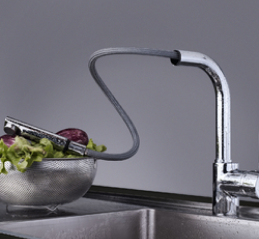 Removable
You can reach any corner of the bowl with a pull-out tap. What's more, they cover a larger surface area than usual meaning they're very practical for washing kitchenware.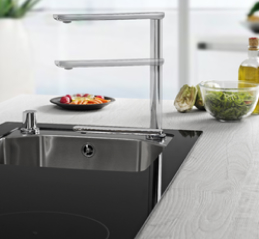 Retractable
Retractable taps allow you to hide or pull out their high spouts whenever you need them so that nothing ever bumps into them. Thanks to their 2 positions, they offer maximum flexibility in the kitchen.