Which sink should I buy?
Sinks are undoubtedly an essential piece in our kitchen – not just because of how vital they are but also due to the important role they play in furnishing them. For over 90 years, we've been manufacturing our sinks with the exact same care as a chef has when preparing their greatest recipes and choosing the best ingredients. Not sure about which sink to buy? We will help you choose the model that best suits you.
Types of

installation

Another crucial aspect when deciding which sink to buy is installation type. Allow us to answer all your questions regarding the different installation types related to our sinks.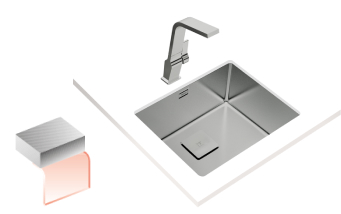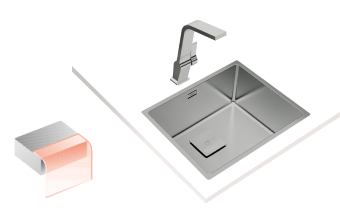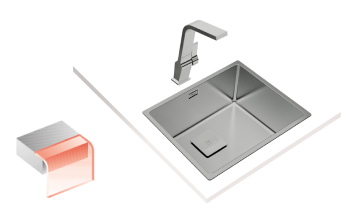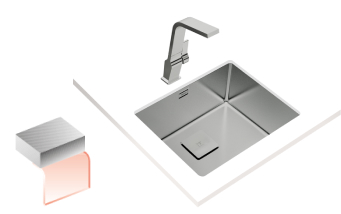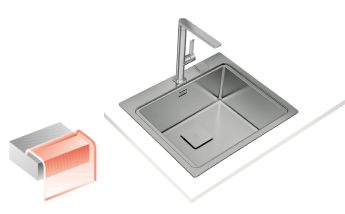 Size is also a decisive factor when choosing a sink with its dimensions depending on the space available in your work surface. Nevertheless, most of our models come in different sizes and combinations so that you can easily choose the one that best suits you – with measurements from 45cm all the way up to 100cm. You can also find corner sinks that will allow you to optimise space.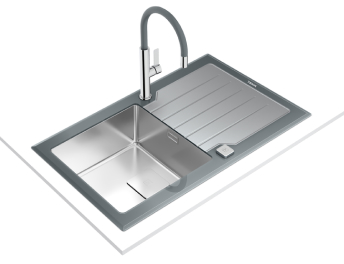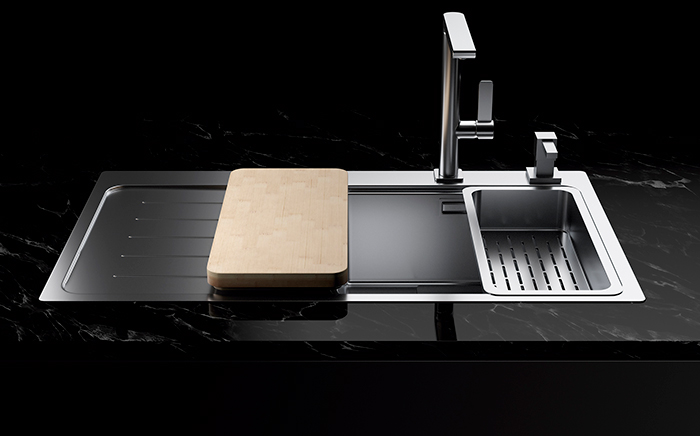 It's important to consider the space that the bowl will occupy within the cabinet. For example, an 80cm-wide sink with 1 bowl and 1 drainer can be installed in a 45cm space within the work surface given that the bowl has a width of 35 cm.
You will also find different options for combining your sink to your liking. You can choose sinks with 1, 1½ or 2 bowls and with depths from 16cm to 20cm, facilitating both cleaning and the draining of water.
You can also combine your bowl with a drainer if you want an area for allowing your crockery and cookware to dry. You can have this on the right, left or on both sides.
PureClean treatment
Our PureClean coating makes for a dry and clean surface, preventing the build-up of bacteria. In addition to the antiseptic properties of stainless steel, this technology eliminates limescale, grime and other particles which would normally be left behind in the sink.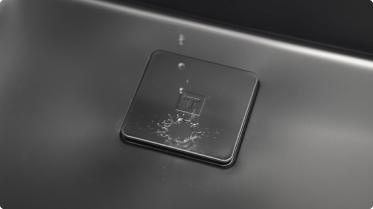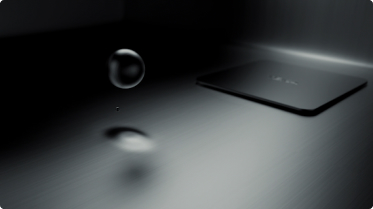 Thanks to innovative soundproofing components, with some of our sinks, the noise of falling water is reduced by up to 50%, making for a quieter ambience and greater tranquility in your kitchen.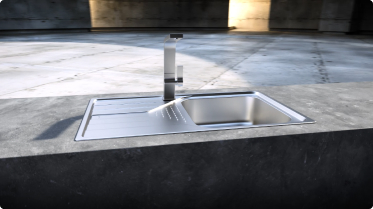 We are confident about our quality standards. For this reason, our stainless-steel sinks boast a lifetime guarantee, granting you peace of mind with a highly robust and durable product.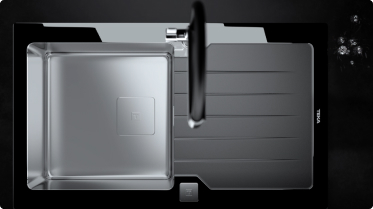 A handy system you can add to your sink, allowing you to open and close the plug's valve at the touch of a button on the sink's surface. This way, you can fill the bowl with water and empty it without having to touch hot water, detergents or the remnants of food.
To make purchasing and installing your kitchen easy, we've created Tekaway sinks, which include a sink, tap and accessories in just one kit!