Sometimes we don't think about how useful, in many ways, our home appliances are. The oven is a surefire choice for a lot of recipes, from main courses to stunning desserts. It is comforting to use the oven when the cold weather knocks on the door. The aroma of the fresh bakery is in every corner of the house and the heat creates a nice domestic atmosphere, whether you live alone or with three kids, a dog and a goldfish. And when Christmas comes, we can use the oven for many other things than just recipes. We have put together "holidays" and "oven", and the result is these ideas for making Christmas ornaments you can create with your oven during the holidays.
Fimo candy canes
Polymer clay, or Fimo®, is versatile for handicrafts, and it is perfect for making Christmas ornaments in the oven. It is easy to handle, there are plenty of colours to work with and, when your ornaments are designed, you just need to put them in the oven to harden. The first step is to select some colours for your candy canes. If you have a colour scheme this year for Christmas, use it for the canes too to enhance the global decoration. There is life beyond red, white, and green. Just choose what you like the most.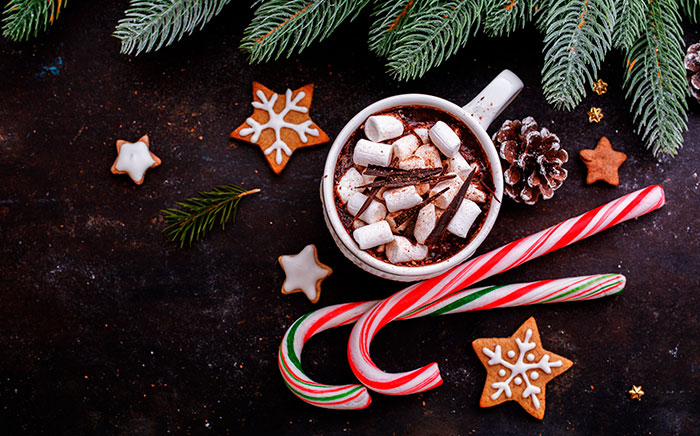 Before starting
Buy the colours you need for your ornaments. We do recommend using white here as a base colour to make the others more brilliant. The manufacturer suggests preparing a work surface with glass, tiles or parchment paper. Clean the surface and wash your hands before touching the dough. And last, don't forget to store it in a cold, dry place, inside a container.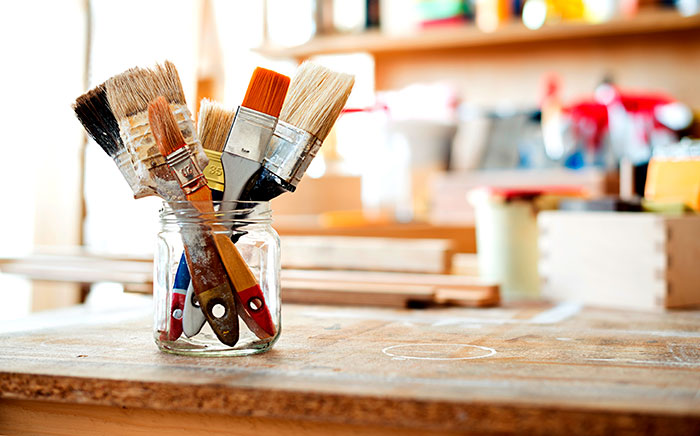 Go for it
Make a 1 cm thick strip. Then, make very thin strips to roll them around the white one. When done, roll them together in the same direction, pressing them a bit to flatten the surface. This will make the strips stick together, twisting them to make the spiral. Last, shape the cane by curving the top and cutting the ends. Preheat the oven to 110 °C. Bake the canes for about 30 minutes to harden. Ready to put them at any place.
Salt dough Christmas ornaments
The salt dough works and feels like plasticine or any other modelling material. If you have children or nephews, using this dough is a good way to develop fine motor skills and creativity. And it's a good way to spend the evening together too, doing something that develops more skills, even though you may go to bed with your hair full of salt dough. You can make this dough at home with easy-to-find and non-toxic ingredients.
Make your salt dough
Take some flour, water and edible food colours. Mix two or three cups of flour, one cup of salt and water to make your first dough. Blend the flour with the salt and edible colours; then, add water gently. The salt dough is soft and dense. If you think you have poured too much water, add more salt and flour. It's just a matter of practising and trusting your instinct rather than looking for exact measurements.
When everything is mixed, it is time to work on a work surface. One tip: if the dough is very sticky, something's going wrong with it, start over again. Knead for 10 minutes. Cover it with cling film and let it rest for at least one hour. Then, it is ready for the ornaments.
You can mould snowmen, animals, Christmas stars, etc. It works like plasticine. The ornaments need to dry. You can put them at room temperature, but it takes several hours. It is better to bake them in the oven for 15 minutes at 100 °C. Once they are baked, it is possible to paint them with tempera. The salt dough lasts a long time, and you can store it in the refrigerator for days, or even longer due to the salt.
Use cookie cutters to shape your ornaments. If you want to make ornaments for the Christmas tree, don't forget to make a small hole in the top with a straw to put a thread or a string through.
Shrink plastic in the oven
Shrink plastic, or shrinkies, is a form of plastic for handicraft items. It shrinks and thickens when heated. As you can guess, it is perfect for making Christmas ornaments in the oven. It is sold in different colours and you can paint it with fibre-tip pens, alcohol-based inks or crayons (you will find this information on the back of the packages). Don't try to make complex ornaments because the smaller details get lost when they shrink. Shrink plastic is suitable for custom jewellery, keyrings, Christmas tree ornaments, and other hanging ornaments for garland, etc. It is easy to find thermoplastics at home, so you can recycle them. But it's better to buy it first if you are a beginner.
Shrink plastic for Christmas tree ornaments
For a Christmas tree ornament, draw it on a piece of plastic. You can use a template. The ornament needs to be at least three times bigger than you expect for your final ornament. Paint and cut them out. Keep making more items. Preheat the oven to 175 °C and remove the grid from the inside. A few minutes later, place the ornaments on parchment paper over the grid and put them in the oven. Watch the process because it looks like magic. The plastic begins to curl and bend, but keep the faith, like Bon Jovi, because—spoiler alert—it flattens at the end. It will be ready in 2-3 minutes. If it is not totally flat when you remove it from the oven, try to flatten it while it is still hot, carefully.
After all this work, it is highly recommended to clean the oven (or let the oven clean itself); if not, your next recipe could taste funny. There are many handicrafts to make alone or with your family, using the oven to make the process faster. But it is also useful to see how the ornaments react to heat, as it happens with shrink plastic. Making Christmas ornaments with the oven is a good way to explore creativity and introduce ourselves to that nostalgia from the past when we were children, and we enjoyed any little thing… OK, we are not crying, it is just something that is stuck in our eyes.