Family matters, even though relationships are not always easy. Whether it is because of your in-laws or other family members with the need to give their opinion on everything without being asked to do so—no hard feelings here at all, as you can see—we cannot live without them. It is important and good to share family moments because social eating connects people. If you have children, it is a great opportunity for them to learn the importance of helping and sharing with others. Bonds become stronger, and there will always be meaningful moments shared around the kitchen and the table. Summer family and social meals are possible and necessary, and we give you some ideas on how to approach them successfully. And if you want to substitute family for friends, they work just as well.
Is it healthy to eat alone?
Apparently not. Several studies support that when we eat alone, we tend to eat poorly, quickly, and less healthily. According to a recent study from Oxford University (2017), eating with people often makes us feel happier and more satisfied with our lives. It fights disorders such as anxiety and depression and helps to make relationships with others stronger. And—drumroll—eating alone makes you fat. If you're the type of person who doesn't leave the computer to eat, you're probably eating more and worse.

Feast or snacks?
First, be sure what is available at home and what is most convenient when talking about plates, cutlery, and other stuff regarding your social eating party. Having a meal in the summer doesn't mean having a backyard with a barbecue and a swimming pool. If this is your case, great. We can also come up with ideas for menus and to keep the in-laws happy. If not, apart from the fact that the most important thing is to be together, let's also take a look at some useful ideas for enjoying summer meals with the family, even on a balcony or a flat.
Arranging a meal with just cold starters is possible. If you are a big family, you can also change the name and time of the meeting and have a great snack dinner based on cold appetisers and drinks in the middle of the afternoon. Just arrange the food on the table and let them have whatever they want, whenever they want.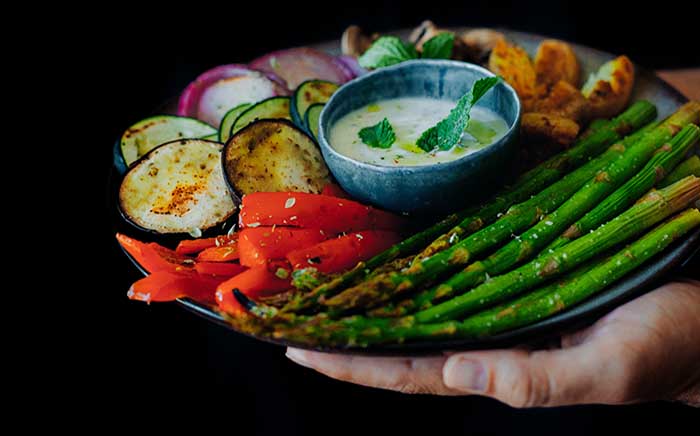 If you feel like something more, though, we can move on to other types of recipes. Don't forget that we usually eat less in the summertime. It's pure laziness sometimes. Lighter meals in moderate quantities are a good choice. Make sure there are plenty of drinks and ice, of course. And remember, if you are hosting a barbecue, there are many options, and they don't always involve meat.
"I haven't got a barbecue": don't
panic
If you live in a flat or a barbecue means doing it in the middle of the street, there are other perfectly good options for family summer meals.
Grilled tastes
better
You don't need to give up that grilled flavour if you haven't got an outdoor barbecue, the queen of social eating parties. There are other similar ways to cook without messing around. You can use a portable grill where you can easily grill hot dogs that taste great. There are domestic grills with plenty of cooking surface, so you can prepare several meals in minutes, washing the grill in the dishwasher later.
Another option is to use a griddle. Teppanyaki is one of the kitchen accessories that has made a name for itself. It is flexible, healthy, and quick. If you were thinking of getting a griddle, this could be a good choice to use throughout the whole year.
Using the oven in summer?
This taboo of the oven in summer is no more because materials and design are better, so the heat remains where it belongs, and because of the features offered by today's ovens in terms of consumption and possibilities.
The fried food we love
,

healthy as we want it to

be

Since frying at 40 °C at home doesn't sound very appetizing, making fried food in the oven can be a great idea. Problem? The result is not the same. How to solve it? A tray and an oven are ready to make crispy fried food. Crispy nuggets, chips, and even vegetables without dripping oil is an increasingly demanded need, and technology has answered: Teka's AirFry.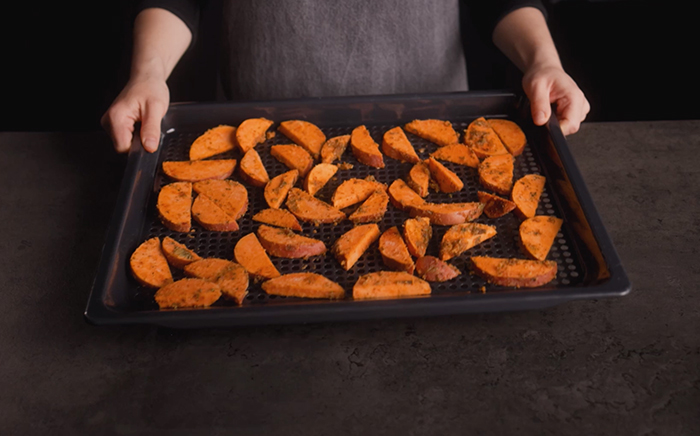 Do I have to give up grilling?
Nope. There are ovens that can reach up to 700°C, which doesn't mean that has to be the temperature in your kitchen, either. Laziness zero with ovens that can cook a restaurant-quality steak and many other dishes for summer or autumn-winter family meals. No coal, no staining, and no charcoal. Thank you, SteakMaster.
What about some pizzas?
Pizza? Pizza in the summer? Of course, let's take this: you make your own homemade pizza dough—we tell you how here—and we'll put it in the oven. The MaestroPizza can cook up to 10 pizzas in 30 minutes with professional results.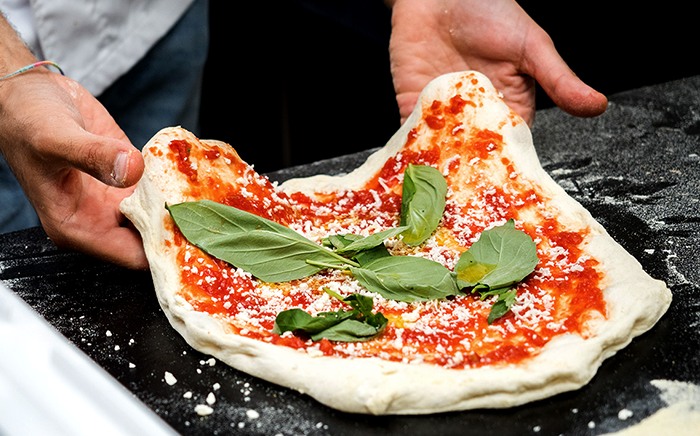 Rice is always an option
Making a real paella with gas, your diffuser and your local water from Castellón to Murcia—yes, you cannot use any other water—is complicated. But we know paella is a perfect meal for any occasion, particularly, for social eating, so we have another solution: your hob. Don't let the professional paella makers' committee blame us; we have a good argument. Thanks to the increasingly flexible induction hob, you can cook a paella using the entire surface and with uniform heat.
Getting (cool) air
If you don't have air conditioning at home, and having it on all day is not the most desirable thing to do either, there are other alternatives. And we don't just mean having a fan. There are other ways of keeping you cool at home:
Make dinner, not lunch. Having dinner can get you out of the hottest hours of the day, especially if you don't have enough room for many people. Of course, if you have cross ventilation and can open the windows, it always helps.
The kitchen hood The hood doesn't just get rid of bad smells. It stabilises the temperature in the kitchen and even in nearby rooms. A hood also helps to refresh the air in the atmosphere and purifies it. We can and should make the most of our hoods because they are now silent and can even switch on by themselves, so you don't have to worry about anything.
Open your windows in the morning to relieve the atmosphere. This helps to prevent heat accumulation. Lower the blinds also, or use curtains, and make the most of the good insulation of your windows.
The options are many, the feeling is there, and summer is the right time to finally get together. Social eating creates moments to make us enjoy life even more.